Week 5 Term 2 2021
FROM THE PRINCIPAL
I recently found a reflection shared at one of the many meetings I attend, about a corn farmer who grows the best corn in the district, then shares the seeds with his neighbours so they too can grow excellent corn. This farmer received all the awards for the best produce at local agricultural shows and was the envy of all. You might think the sharing of the seeds is strange behaviour, as this will help his neighbours to "catch up" and make it harder for him to continue to grow the best corn. But what the farmer is trying to do is ensure his crop is surrounded by high quality crop so he can maintain his high standard of produce.
We can use the analogy with our own lives, as we "plant seeds" of optimism, joy, faith, diligence and trust with those around us. This results in creating our own productive culture with those around us. The danger we can encounter, is if we plant seeds of doubt, cynicism, jealousy or apathy – eventually we reap what we sow….. Our challenge is to reflect on what we plant in the people around us in our family, community group, sporting club or school. What we experience in our daily life could be a result of what we have cultivated in the people we mix with.
FROM THE ASSISTANT PRINCIPAL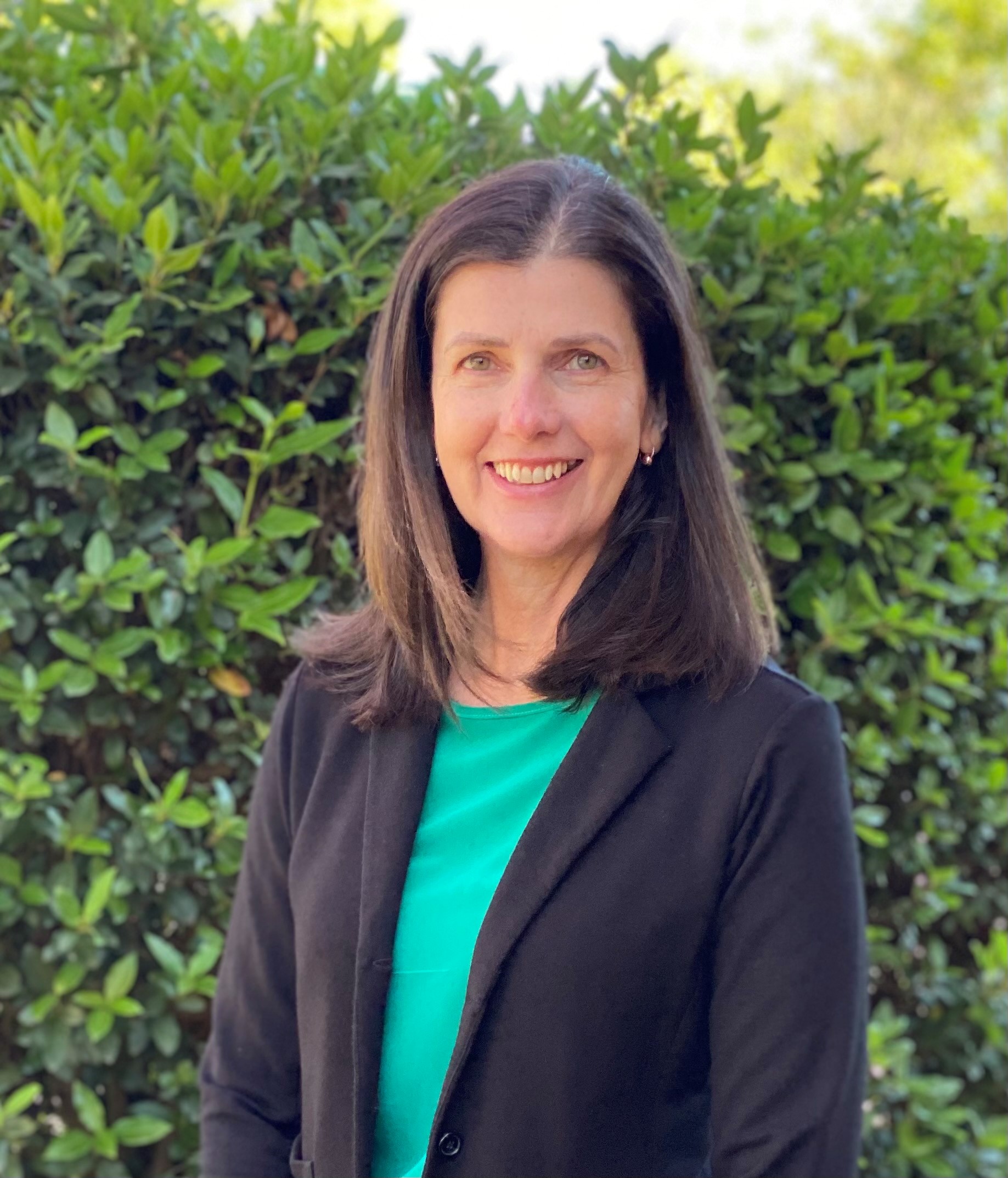 Over the last few years we have developed our own Illuminating Possibilities Learning Framework. Based on the work of Douglas Fisher and John Hattie, it shows the interrelationship between the teacher, the curriculum and the student. It recognises that three key dimensions to effective learning result through this interrelationship: Relationship, Clarity and Challenge.
The zone where these three dimensions overlap we call our Mater Dei Fundamentals and it is in this sweet spot that most effective learning takes place. As a staff we implement deliberate strategies to ensure we are providing learning experiences in this optimal space.
FROM THE APRE MIDDLE LEADER
200 years of Catholic Education in Australia
To coincide with the feast of Our Lady Help of Christians next Monday 24 May, we will be celebrating 200 years of Catholic Education in Australia throughout the week. Year 5 are leading the school in prayer at Assembly on Friday and we will then share a cake at morning tea on the oval.
Year 6 students Millie Goldsworthy, Aidan Day and Lucy Stewart will represent Mater Dei at the Diocesan Mass and morning tea at St Patrick's Cathedral on Monday. Over the last month, Year 6 student Syra Barron has participated in the making of a video along with one student from each of the schools across the Diocese. The song ' Walk Humbly with God' will be shared during Mass on Monday.
This is a significant event and we look forward to celebrating along with all Catholic schools across Australia. With gratitude for the endeavours of Catholic education in the past, with confidence in our Catholic kindys, schools and universities today, and with faith in their continuing contribution in the future, we celebrate 200 years of Catholic education in this Great South Land.
As our Heavenly Father, we thank you for your providential care for your children in this land in inspiring priests, religious and lay people to found and staff our schools in ages past. Through them the Good News of your Son was brought to the young even in colonial times – and ever since.
As Christ the Teacher, you grace the staff and leaders of Catholic education today. As they build on the achievements of their predecessors direct them in their present efforts to ensure that every young Australian has the opportunity for an excellent education and formation in faith.
As our Inspiring Spirit, you lead us into the future. In the century ahead grant those teaching and learning in our schools, those planning and leading, and the families and community that entrust their young people to us, a love of learning and a willingness to be the face of Christ in the world of tomorrow. Pour out your abundant blessings upon all involved in the ministry of Catholic education. Amen.
Our Lady of the Southern Cross – pray for us.
St Mary of the Cross MacKillop, Patron of Catholic Education in Australia – pray for us.

Catholic Identity Team
The Catholic Identity team met last week to discuss and plan for the continued development of the religious life of Mater Dei. We are exploring options for highlighting the visibility of our Good Samaritan charism in the school grounds. Currently we are looking at how to introduce our charism into the area around the jacaranda tree near the Administration block and onto the oval. Our ideas include building on annual themes that grow from a combination of our school vision with the Benedictine spirituality of the Good Samaritan order.
Upcoming Dates
24 May 2021 200 Years of Catholic Education Mass St Patrick's Cathedral
Year 6 Camp
Last week, from Wednesday to Friday, the Year 6 students participated in their annual camp at Burleigh Heads on the Gold Coast. The three days were jam packed with water-based activities including raft building, stand-up paddle boarding, body boarding and plenty of swimming. The students were a joy to work with and received high commendations from the camp supervisors for their respectfulness, their fine manners, their listening skills, their resilience and their collaborative approach to all tasks. A huge thank you to the Year 6 teachers, Ms Jo Cavanagh and Mr Dylan Philp, for all their work in preparing for the camp and for sharing the days at the coast with the children. Year 6 students are currently reflecting on their experience and will share their adventures at assembly next week.
SCHOOL ADMINISTRATION
SCHOOL PHOTOS
School Photo Day is Monday the 31st of May. Year 2 – 6 will need to be in their formal uniform. Please ensure forms are returned to your class teacher. Sibling photo forms are available from the office. If you are having sibling photos, you need to place your order and bring your envelope along to the hall where families will line up for their turn from 7:30am. Please note the timetable for the day:
Time Group
7:30am-8:30am Sibling Photos
8:35am Prep Garnet
8:50am Prep Jade
9:05am Prep Topaz
9:20am 1 Banksia
9:35am 1 Flame
9:50am 1 Grevillea
10:05am 2 Jacaranda
10:15am 2 Wattle
10:30am – 11:05am Morning Tea
11:10am 3 Camellia
11:20am 5 Kingfisher
11:30am 3 Azalea
11:40am 4 Magnolia
11:50am 4 Kauri
12:00pm 5 Currawong
12:10pm 6 Lorikeet
12:20pm 6 Rosella
12:30pm 3 Melaleuca
12:40pm Year 6 leadership photo
UNIFORM
Hanna's Department Store have been in contact with the school to advise that they have received stock and all of your uniform requirements are available.
NAPLAN
Well done to all our Year 3 and 5 students who sat the NAPLAN tests last week. Students sat writing, reading, conventions of language and numeracy tests.
STAFFING
Anne Woodcroft-Brown (School Counsellor) has been working with our staff and students since 2016. Anne has been an integral part of embedding the Dispositions in our school and providing support for social emotional growth for all learners. Anne will be taking maternity leave from the end of next week to prepare for the birth of her first child. We wish her and husband Allistair all the best and many blessing in their journey of parenthood.
As a result of this leave we have shortlisted, interviewed and recommended a replacement School Counsellor for the role at Mater Dei. Once approval has been granted we will begin the transition process to enable a smooth handover for our staff and students.
EXPRESSION OF INTEREST
As part of our expenditure plan for grounds / facilities and P&F budgeting we are seeking quotes from landscapers to compete retaining wall repairs to areas around the school grounds. Please contact the school by Fri 28 May to obtain more details.
SCHOOL VISIT
Our Senior Education Leader – Marty Savage completed his Term 2 visit of the school to speak with staff and the leadership team. The meeting was aimed at checking off AAP goal progress. Marty will be returning later in the term to visit classrooms and hear students speak of how they are proficient learners.
CATHOLIC EDUCATION WEEK AWARDS
The Annual Catholic Education Excellence Awards will occur later this term. We have nominated a total of 4 staff for awards this year. Fingers crossed we will get all of them through to the finalist stage.
SCHOOL RECOGNITION
ACARA – Curriculum Review: Mater Dei will be working as a whole staff to write Scope and Sequence for all Learning Areas (Prep – Yr6) as feedback to ACARA. These documents will be used by ACARA as part of the national roll out in 2022. The project has TCE support as well and will be completed in week 10 of this term.
AITSL Conference: Mater Dei has submitted a photo story of key processes and strategies employed to support teachers applying for Highly Accomplished (HA) or Lead Teacher (LT) status. This will be shared as part of the 2021 AITSL (Australian Institute for Teaching and School Leadership) HALT conference. Angela Martlew will also be sharing her learning journey to gain Lead Teacher status at the conference.
TRANSPORT ASSISTANCE SCHEME
DISABLED PARKING
This has continued to be an issue as recently as this week. We have several Mater Dei families who have a disabled parking permit and very much rely on the one and only disabled street park available, on Campbell Street outside our Holy Angels area. In the past couple of weeks we have noticed several vehicles without a disabled parking permit utilising this park. Whilst it may be inconvenient to park away from the school or the particular area of the school that you access, disabled parking spaces are reserved for those with a permit to allow people with impaired mobility, wheelchairs or who are vision impaired to get around safely. You may only be planning to park in one of these space for a couple of minutes, but by doing so, you seriously inconvenience someone who genuinely needs the space. Additionally, the fine for parking in one of these spaces illegally, is in excess of $500. We respectfully ask all of our Mater Dei community to please park legally and with consideration.
TIPS FOR SAFE DRIVING AND PARKING
In response to some concerning practices that have been reported/witnessed, please read the below:
Allow enough time to get your child/

children to the school gate safely

without rushing.

Consider parking a few streets away

and walk your child/children to school.

This is also good for teaching your

children road safety skills.

Always observe the speed limit signs

around the school.

Always observe the parking signs

outside the school. These are

designed to keep children safe.

Never park illegally across a driveway,

on the nature strip, near a school

crossing, or in a bus zone.

Never double park. Double parking

blocks the vision of other drivers,

forces children onto the road and

obstructs the flow of traffic.

TIP: School travel

options -

Have you tried walking,

cycling or catching public

transport with your children?

Parking

away from

the school

and walking

part of the

way may

even save

you time

during peak

pick up

times.
NUDE FOOD FRIDAY
The Mater Dei Service Club is introducing 'Nude Food Friday' in Week 6. Each Friday children are asked to consider ways they can pack their lunch box without using single use packaging. Some ideas are reusable containers, multiuse wraps such as bees wax wraps and bare food like fruit. We hope to make a huge difference in the amount of waste collected at our school each Friday. We invite all families to make small changes to create big impact. Thank you in advance for your consideration to our initiative.
CHOIR COMES 3RD AT EIDSTEDDFOD 2021
Choir at Eisteddfod - On Friday 14th May, the Mater Dei Primary Choir sung their little hearts out with a song written especially for them titled "My Blues Are Here To Stay". This song came about after music teacher Mrs. Rosier played some Jazz during classroom music time and after the kids heard vocal scat for the first time they were hooked! This was the very first time this year the choir sang for a performance and they did the school and community proud. We are super happy with 3rd place and look forward to singing together on stage soon. A big thank you to Mrs. Holzheimer for your continued support and Mrs. Smith our accompanist for making us sound fabulous! Choir will continue to rehearse at the new time of Tuesday 1st break in the music room.
DRAMA FESTIVAL
Wow – what a week! How wonderful to see our semi-finalists perform their drama pieces on stage. Thank you to those of you who were able to come and watch your child. These students should all be so very proud of themselves and the effort they put into their performances. All students who competed in the semi-finals will have been given feedback and received a note explaining how they went and if they have made it through to the final round next week.
The Drama Festival FINALS will be on Friday 28th May in the William Morris Centre.
9:00am Session 1
PREP
Limit of 3 guests per prep student

9:30am Session 2
PREP - YEAR 2
Limit of 4 guests per finalist

11:15am Session 3
YEAR 3 - 6
Limit of 2 guests per finalist

Non-competitive section
PREP-students perform for parents/friends audience.
Prep Topaz
Prep Garnet
Prep Jade
All Prep Classes together

Topaz - Whole class poem
Year 1 - Individual poem
Jade - Whole class poem
Year 2 - Individual poem
Garnet - Whole class poem

Presentations

Choir
Year 6 - Monologue
Year 3 - Individual poem
Year 5 - Duologue
Year 4 - Individual poem

Presentations
FINALISTS MUST BE PRESENT ON THE DAY AND TIME OF THEIR PERFORMANCE – unfortunately we will not be able to make up any performances due to an absence.
AUDIENCE – All classes will be an audience for their respective year level session. Due to the current COVID restrictions, we are only able to invite a limited number of adults to our performances. These places will only be available for the guests of students who are performing in the finals. These guests will also need to scan the assigned QR code upon entry to the WMC. Due to the number of students as an audience, the number of guests varies for each session. Thank you for your understanding.
PREP COSTUMES: Please remember you need to have your costumes ready – they will be needing to wear these on Friday 28th May! Please contact your class teacher if you are having trouble getting this together.
We are looking forward to seeing our budding performers on stage! Please contact Mrs Holzheimer if you have any queries. Amanda.Holzheimer@twb.catholic.edu.au
CONGRATULATIONS TO ALL OUR SEMI-FINALISTS
YEAR 1

Charles Angus
Elke Carroll
Lucy Colthup
Camilla Davey
Nina Shridhar
George Troutman
Mia Van Genderen
Benji Blinco
Jethro Drummond
Janet Manibe
Rylee Phoenix
Ivy Simpson
Augustus Westman
Nara Willis
Annabelle Brown
Hunter Campbell
Lucinda Edge
Linet Manibe




YEAR 2
Jack Coonan

Matilda Devey
Zara Frame
Patrick James

Allegra Pascoe

Henry Pascoe
Nell Rennick
Everett Davenport

Charlize Jones

Nate Pritchard
Luke Redinger
Elsie Walsh

Abigail Webster

Grace Weller




YEAR 3

Charlie Beverland

Hunter Dowling
Grace English
Edward MacManus

Poppy Perkins

Tara Shridhar
Sophie White
Cleo Beirne

Blake Logan

Gemma Montgomery

Cormac Lowry
Alice Pattison

Charlie Carter

Gemma Enfantie
Eve Nairn
Myles Simbahan

Claudia Staib







YEAR 4

Jock Braund

Archer Brownsdon
Meli Manibe
Thomas Pearson

Mia-Rose Schwerin

Makena Bennett
Xavier Bowdler
Ava Collins

Lachlan Morison

Charlotte Werth
Charlotte Rumbel
Charli Singleton

Lola Youngberry







YEAR 5

Lewis Lamble and Harper Clarke

Madeline Lever and Georgina Nunn

Romy Wilson and Charlotte MacManus

Georgia Cumming and Annabelle Jones

Georgia Cumming and Sophie Hick

William Holzheimer and Caleb Foster

Hannah Redinger and Indianna Bennett

Elsa Bradshaw and Daisy Egan
YEAR 6
Evelyn Braund

Harrison Mullins
Lola Newman
Vivienne Pearse

Ella Seeto

Lucy Stewart
Alexia Davey
Aria Duffus

Genevieve Hyde

Lusi Manibe
Maeve Morison
Evangelina Pikramenos
FROM THE SCHOOL COUNSELLOR
Classes are continuing to work through our Growing curriculum. Our focus the next few weeks will be on perseverance (or "grit", as I like to call it). "Grit" is a term which has been showing up in the lexicon recently. It is defined by Angela Lee Duckworth (2013) as "perseverance and passion for long-term goals." Duckworth found that grit may be as important as or more so than IQ in determining children's school success rates. Grit is actually a better indicator of graduation rate predictions than IQ.
Grit and perseverance are what keeps us trying to meet long-term goals. In many cases, intelligence isn't enough to be successful. Grit is the extra ingredient which helps us reach our goals. It means being able to re-start after experiencing failure. Similar in many ways to resilience, grit and perseverance is what helps us to try again after not achieving a goal and staying motivated.
Here are some tips to help teach your child perseverance and grit:
Teach grittiness by example. Try new things and let your child see you struggle and yet keep going. Share age-appropriate stories of when you didn't reach your goal the first time but tried again, maybe even multiple times. Talk about how you set small goals to help your reach a bigger goal and the importance of being resilient.
Offer praise and encouragement for your child's strong effort. We tend to praise our children for being smart, but also remember to offer encouragement for completing goals, for not giving up, and for being determined. For example, instead of saying, "Great grade on the science test. You are so smart," try "I noticed how you kept on studying for your science test even though the material was hard."
Remind them of their successes: When your child is overwhelmed, remind them of a time when they achieved something big, or hard. Remember when you were the only five-year-old swimming in the big pool with the grade two kids? Show them that you believe in their abilities. By believing in them, your children will soon develop the kind of positive attitude they will tap into for the rest of their lives.
5 things you can say to encourage perseverance and grit:

"Look at all of your hard work."
"Good for you, you didn't give up."
"The more you practice, the better you get."
"You did that even though it wasn't easy or fun."
"That was hard, but look how easy you made it by trying."
I also wanted to take this opportunity to inform you all that I will be headed off on maternity leave at the end of Week 6. I will certainly miss being at Mater Dei, but I trust that our wonderful community will continue to support the wellbeing of all students until I return in 2022. If you have any concerns about your child's wellbeing or the counselling program at Mater Dei, please don't hesitate to contact your child's class teacher and reach out to a member of leadership. Wishing you all the very best until we meet again!
COMMUNITY NOTICES