Week 7 Term 2 2021
FROM THE PRINCIPAL
I vividly remember being asked by my Year Ten PE teacher to coach the Year Eight basketball team. The acceptance of then role has since resulted in me coaching a team of some description every year of my life (bar two years of my university years). One of my current coaching roles, culminates with the Secondary Schools State Championships over the weekend and start of next week. Yet again, I walked into this experience learning a little more about myself and the people I engage. It has also reinforced some very basic principles that I have found useful when developing kids' skills, strategies and attitude towards sport.
You win or you lose and sometimes you tie
Doing your best and your job, is the most important thing.
Dignity, fair play and humility are non-negotiable.
Passion and self-discipline is a balance.
Everyone does not get a prize.
The team comes before the individual.
The ref is not perfect, but the ref is always right – if the try or penalty is awarded it is a try or penalty.
You learn more about yourself and those around you when you lose.
Sometimes what you do makes your team mate look good or bad.
Sometimes what your team mate does makes you look good or bad.
Everyone makes mistakes – no one is to blame.
Play because you enjoy what you are doing.
When I reflect on these principles, I see many parallels with our MD Illuminating Possibilities Dispositions. Dispositions that reflect the story of Jesus and excellent learning. When the coach / parent / teacher hat comes on, these behaviours have to be lived out. It is this challenge that makes me grateful for every opportunity I have had to grow myself and the kids that I work with. Together as parents, we get the same opportunities with our own children every day to develop and practise our common dispositions between home and school.
FROM THE ASSISTANT PRINCIPAL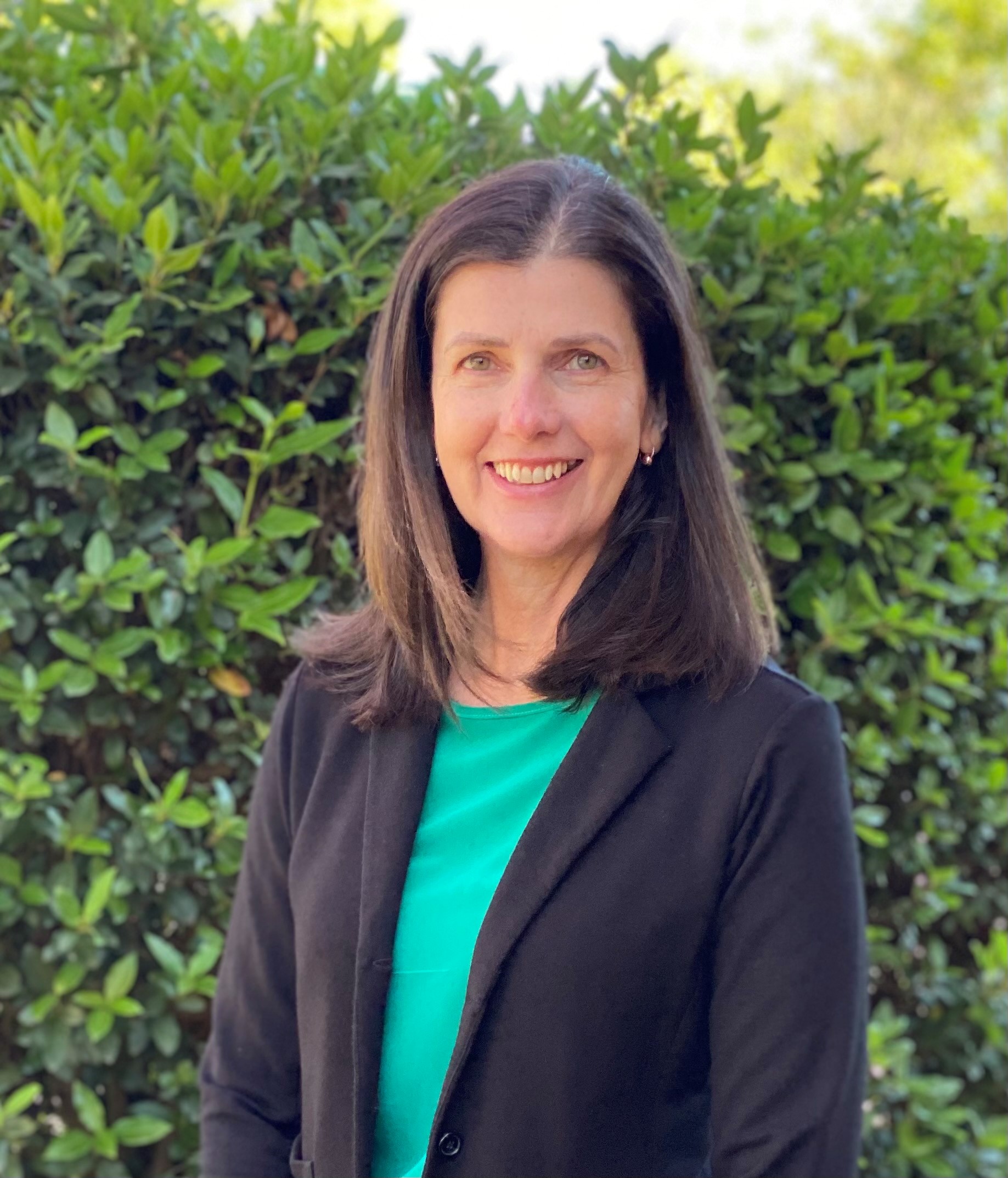 As we mentioned in our last newsletter, Mater Dei is one of 30 schools across Australia selected to review the proposed changes to the Australian Curriculum. This is an exciting opportunity for our teachers as it allows us time to analyse the curriculum, make connections between Learning Areas to plan engaging learning experiences and give feedback to ACARA (the Australian Curriculum, Assessment and Reporting Authority). ACARA hopes the changes result in realignment and decluttering of the content to enable a focus on essential knowledge and skills and greater clarity for teachers.
This is a great chance for our teachers to recognize themselves as learners. One of the key elements of our Mater Dei Fundamentals is our Illuminating Possibilities Learning Process. This helps all learners to understand the different phases that occur as we learn something new. We use clear Learning Intentions and Success Criteria with specific cognitive verbs to ensure clarity for both students and teachers on what is being learnt and what success looks like. This also allows for a clear understanding of next steps in learning and a framework for learners to be able to talk confidently about their own learning.
As teachers, we look forward to building, deepening and transferring our growing knowledge of the new curriculum over the next few weeks.
FROM THE APRE MIDDLE LEADER
Reconciliation Week
Over the last week, beginning with Sorry Day on Wednesday 26 May, we have been commemorating National Reconciliation Week. We pray for our Indigenous brothers and sisters, and for ourselves, asking God to bless us with healing, forgiving hearts and hope.
God of all, Creator of this land,
Heal the pain and shame of our history and the suffering of our Indigenous peoples. Soothe the grief of those who were taken as children from their homes and families, taken from all they knew and loved. Give us all the strength to forgive and the grace to accept and love one another as you love, forgive and accept us.
Teach us to respect all cultures. Teach us to care for our land and waters. Help us to share justly the resources of this land. God, may the power of your love be the foundation on which we build our families, our communities and our nation.
In Jesus' name we pray, Amen
Pyjama Day – Fri

day 25 June
On the last day of this term, Friday 25 June, we will be holding a Pyjama Day as a fundraiser for the St Vincent de Paul Winter Appeal. We are inviting children (and staff!) to wear their pyjamas and to donate a gold coin. We are also asking for donations of blankets and warm bedding to be given to St Vincent de Paul for distribution within our local community. Students are asked to bring along donations on Friday 25 June and we will arrange for the Parish St Vincent de Paul to collect them.
Sacramental Preparation
Bishop Robert McGuckin confirmed a number of Mater Dei students and members of our wider community last night. During the Parish Masses over the weekend, these children will receive their First Eucharist. We congratulate them and their families on this significant milestone in their faith journey.
SCHOOL ADMINISTRATION
STAFFING
School Counsellor:
We are pleased to announce our acting school counsellor, Christina Peak has been approved to the position and will commence work from Mon 21st of June until Term 2 2022. Christina comes to us with experience across a number of employment areas including teaching in a variety of early education settings, children's counselling and family/relationship counselling. With a Masters of Social Work and a Bachelor of Education, Christina comes to our community with high regard. We hope her time with us is one of growth and enjoyment. Induction steps will be take systemically and school based over the following weeks, with Christina picking up the student case load upon commencement date in school.
Principal:
Yesterday we announced that Chris Bartlett has been appointed to St Mary's Primary School Ipswich for the commencement of 2022. This is after ten years of leadership in the Mater Dei community. Toowoomba Catholic Schools Office will commence a recruitment process immediately to appoint a new principal to Mater Dei as soon as possible. In the meantime, it is business as usual. Chris and the school leadership team will continue to implement the ongoing projects and achieve the goals of the AAP for 2021.
SCHOOL PICK UP
A reminder that Curzon Street is not a supervised area for school pick. All students will be asked to move to the pick up zone accessed via the Campbell Street entrance, for their safety.
OUTSIDE SCHOOL HOURS CARE - Important Information
Our current outside school hours care provider Extend has been inconsistent in program delivery this year. Despite our best efforts to support Extend, they have been unable to deliver a satisfactory program. As a result, we have formalised a transition to use Toowoomba Catholic Kindergarten and Care (TCKC) for Mater Dei families.
Extend were scheduled to finish the service on Mon 12 July with TCKC commencing from Tue 13 July. Unfortunately, correspondence to service users todays indicates Extend will not be able to fulfil their obligation to our school. Families are advised to make alternate arrangements until we have TCKC engaged to provide outside school hours care. We are working with TCKC to see if we can bring the commencement date forward.
ALIA NATIONAL SIMULTANEOUS STORYTIME 2021
Imagine astronauts reading stories from space to school children in an exciting new program that combines literature with science!
Last week our Preps experienced this exciting intergalactic event first hand when astronaut Dr Shannon Walker from the International Space Station read 'Give me some Space!' by Philip Bunting to them.
This initiative was from Story Time From Space in conjunction with ALIA (Australian Library and Information Association), Scholastic, the Australian Space Agency and the Office of the Chief Scientist.
SPORT WITH DANIELLE KING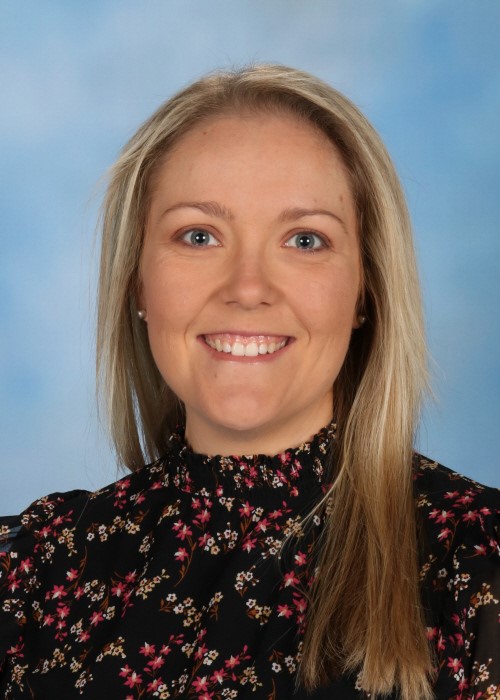 Field Events Carnival
The Mater Dei field events carnival will be held next Friday the 11th of June on our school oval. This carnival is for our 9 to 12 year old students born 2012 – 2009. This carnival we see the students participate in four field events: shot put, discus, long jump and high jump. The points earned for place getters at this carnival will combine with the participation events earned at the athletics carnival the following week.
Students will attend their class as normal in the morning to get the roll marked for the day before heading to the oval. Students lunch times will remain the same on the day. Spectators are more than welcome to attend, we ask that you please sign in via the QR code displayed as you enter the school via the Campbell street entry. Please find below an outline of the day – these are approximate times only.
Athletics Carnival
The Mater Dei Athletics carnival will be held on Friday the 18th of June on our school oval. All students from Prep to Year 6 will be participating in this carnival. Students from Prep to under 9 will participate in a tabloids program made up of modified athletics activities along with their sprint event. These students will have lunch at the same time as usual. Those students 9 years and older will compete in the sprints events, 200m races, participation point high jump, long jump and shot put. These students lunch times will vary depending on when their sprint events are and when they complete field events during the day.
Please see below a timetable for the day – the times listed are only approximate timings.
Athletics Carnival Meal Deal
Every year the canteen is the responsibility of the Prep families, with all funds raised on the day going towards resources for the prep classrooms. You are able to order the below for your student/s via Flexischool.
TUCKSHOP
Volunteering
We need your help. Sign up by clicking the link below!
Week 7 - Prep
Week 8 - Year 1
If you can't volunteer on the week allocated to your child's year level never fear we still want you here!
You can sign up in any of the time slots! We are very grateful to have your help anytime!
Orders
Please be mindful your orders are going through as we've had a fair few kids think that they have ordered but the order isn't there.
Flexischools Parent Phone line has reopened so if you have any issues ordering please call 1300 361 769 Mon-Fri 8am -12pm.
If you owe money from previous orders please bring in to front office in a clearly marked ziplock bag.
Regards
Anne Day
P&F
Optional Uniform Items - Jackets and Hoodies
The jackets and hoodies are now available to order on Flexischools. The orders will be open until 5pm 14th June. This will be the LAST ORDER of these items for 2021.
This time there will be NO LATE ORDERS accepted. So if you would like a hoodie or jacket please order as soon as possible. We will not be accepting cash paid to the office or to the clothing pool, so please order via Flexischools under "Optional Uniform Items".
Covid is still causing some supply issues but most items should be available no later than mid-July. Once again, as soon as the orders are ready, I will deliver them to the classrooms.
Thanks
Cassie Montgomery
CHOIR PIZZA & SUSHI PARTY
Congratulations for the Mater Dei Choir for coming 3rd in the Toowoomba Eisteddfod! We will celebrate this achievement with a Pizza & Sushi party on TUESDAY 22nd June at morning tea just outside the music room. This party is for choir members who participated in the Eisteddfod and those members who attended rehearsals in the lead up to the event.
We would like to shout out to Mrs. Greenhalgh for offering to make all the sushi for us! There is no cost. If your child has any allergies, please email Mrs. Rosier ebony.rosier@twb.catholic.edu.au
2021 DRAMA FESTIVAL
Well, that's a wrap for the 2021 Drama Festival! Our drama performances concluded last Friday with our top four finalists from each year level up on stage, along with our prep classes performing in a non-competitive section. We thank our guest adjudicator, Mr Jim Midgley, for offering his expertise and supporting us this year. It has been so wonderful to see such enthusiasm by the children this year. There have certainly been many Growing Gilberts and Honouring Otis' in our drama classrooms over the last semester!
This final round of the competition allows for a showcase of high quality performers to share their talents to a wider audience. As part of this celebration, all finalists are awarded a gold medallion, to celebrate their amazing achievement. One competitor from each year level is awarded a trophy for overall champion. We also acknowledge students who received an Encouragement Award, along with presenting our semi-finalists with their ribbons (semi-finalist names were printed in last fortnight's newsletter).
Congratulations to all of these students! Thank you to everyone who supported our Drama Festival this year.
Finalists
YEAR 1


Nina Shridhar

(overall champion)


Camilla Davey
Mia Van Genderen
Rylee Phoenix
YEAR 2
Nate Pritchard

(overall champion)


Abigail Webster
Nell Rennick
Charlize Jones
YEAR 3


Hunter Dowling

(overall champion)


Alice Pattison
Cormac Lowry
Tara Shridhar

YEAR 4




Xavier

Bowdler

(overall champion)


Lachlan Morison
Charlotte Werth
Lola Youngberry

YEAR 5
Georgia Cumming & Annabelle Jones (overall champions)
Romy Wilson & Charlotte MacManus
Georgia Cumming & Sophie Hick
William Holzheimer & Caleb Foster

YEAR 6


Evangelina

Pikramenos

(overall champion)


Lola Newman
Aria Duffus
Evie Braund


Encouragement Awards
YEAR 1
Benji Blinco

YEAR 2
Matilda Devey

YEAR 3
Eddie MacManus
Charlie Beverland

YEAR 4
Charli Singleton
Meli Manibe

YEAR 5
Elsa Bradshaw and Daisy Egan

YEAR 6
Harrison Mullins
Genevieve Hyde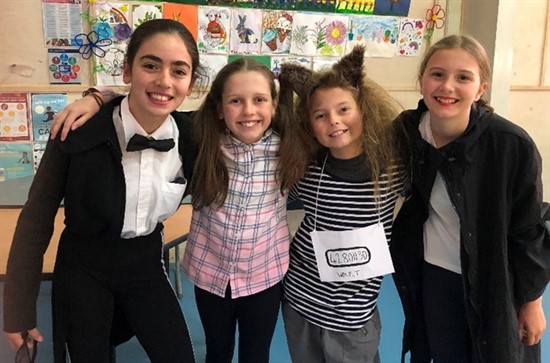 COMMUNITY NOTICES
Alice in Wonderland - Presented by St Ursula's College
Join us for the 2021 St Ursula's College Junior Play - Alice in Wonderland.

Directed by year 12 Drama Captains Talyssa Lees and Rachel Verdon, the cast of students from years 7-10 tell the story of Alice falling down the rabbit hole.

Exploring the whimsical world of Wonderland, this show is interactive and fun for kids and families.

Tickets to the event are complimentary and a donation to our charity of choice, RSPCA, is encouraged.

Bookings Essential

Thursday 10 June 2021 at 7:00 PM to 8:00 PM

Salo Centre, St Ursula's College
14 Rome St, Newtown, Queensland 4350