Week 1 Term 3 2021
FROM THE PRINCIPAL
I was inspired to see Ash Barty achieve one of her goals to win a Wimbledon Title last weekend. Among many social media posts about this event, I viewed some commentary from Ash's coach regarding the mindset she possess to be a content person. I watched it and found so many connections with the Mater Dei Dispositions we aspire to be in our community. My favourite part is when he defines the difference between "human being" and "human doing".
I encourage you to have a listen to this perspective and think how this might be relevant to all of us, as we aim to be the best we can be. Some questions to ponder:
What similarities do you see with the Dispositions we focus on in our school?
How might the story of Jesus relate to this monologue?
How does this influence my thinking on being a better person?
Facebook link (ABC The Drum):
FROM THE ASSISTANT PRINCIPAL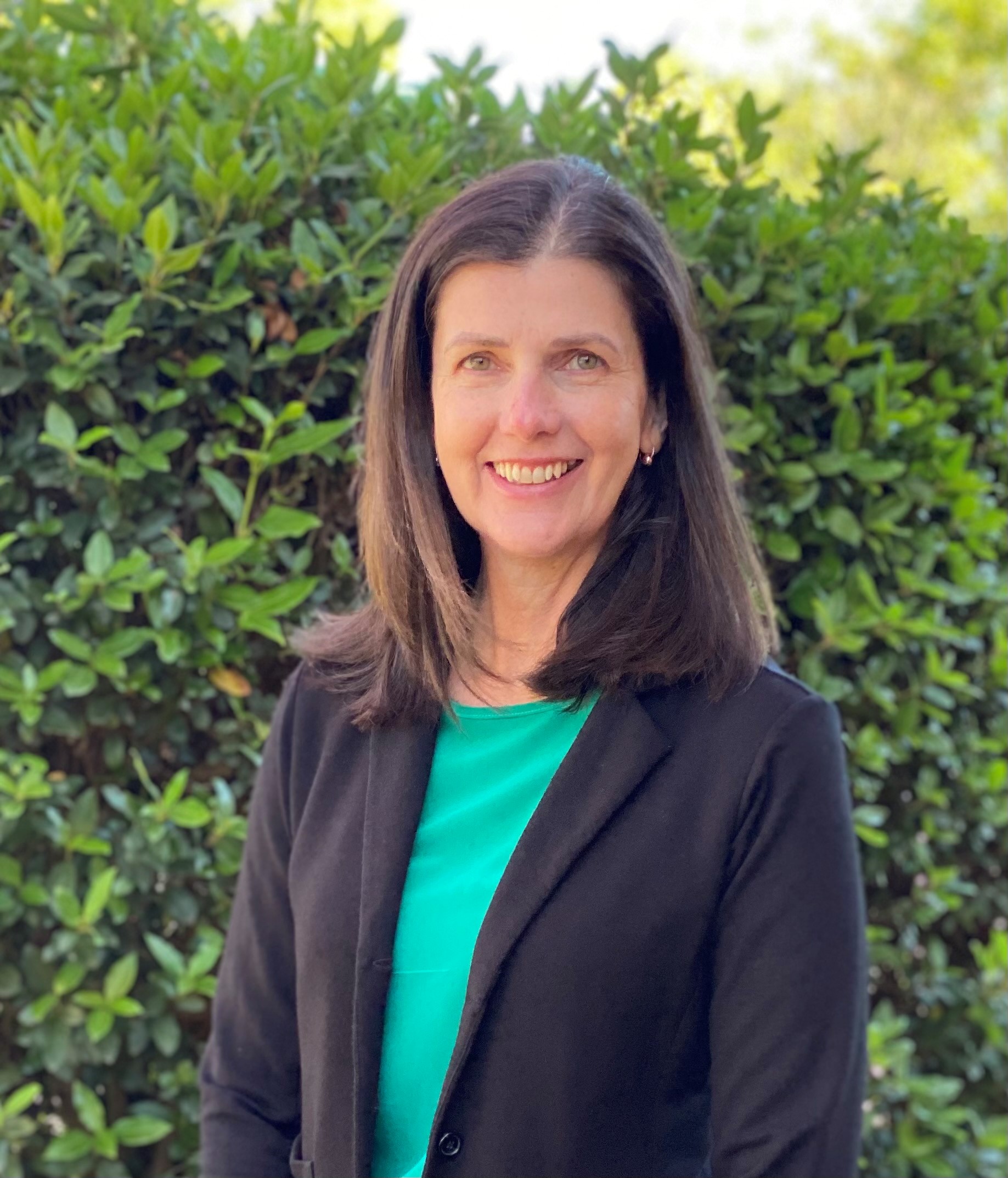 Welcome back to a new term. We trust you had a restful break and enjoyed some relaxing time with family and friends. We look forward to an exciting new term of learning.
At the end of last term, I was fortunate to participate in the national Highly Accomplished Lead Teachers Summit. This was a great opportunity to share practice and learn from other teachers and leaders in the education sector from around Australia. As part of the summit, I was very proud to present Mater Dei's journey in developing our Illuminating Possibilities way of learning. In talking about the development of our learning framework, our dispositions, our learning process, the way we implement our Taking Action Cycles and our school culture, I was able to give a clear picture of how we go about learning at Mater Dei. We received plenty of positive feedback from participants at the summit, particularly in regard to how easily our learners talk about their learning.
The summit also includes school visits. Due to covid restrictions this was not possible this year, however four schools across Queensland were approached to be virtual school visits. Mater Dei was one of these schools. Prior to the summit, we worked with the Australian Institute for Teaching and School Leadership (AITSL) and they developed a virtual photo story. Check it out on our website.
Congratulations
The Australian Council for Educational Leaders Queensland Branch (ACELQ) honours educational leaders who, in the view of their colleagues, have made a significant contribution to the understanding and practices of the teaching profession and educational leadership. We congratulate Chris Bartlett who has been awarded an Indigenous Leadership Award. Chris will be presented with his award in Brisbane next month.
FROM THE APRE MIDDLE LEADER
Celebrating NAIDOC Week
Every year, we come together across Australia to acknowledge and celebrate the gifts of Australia's First Peoples during NAIDOC Week which was held last week. This year is particularly important following the COVID pandemic and its impact on the ways in which we interacted and made contact with one another. The NAIDOC theme for this year is short, sharp and challenging – 'Heal Country!' Today our world is in need of healing – environmentally, spiritually and socially. We are called to come together as a global community to fight the injustices of inequality, racism and environmental damage. Mater Dei will celebrate NAIDOC during a day of celebrations and prayer on Monday 26 July.
The Lord's Prayer is universal and joins all Christians. We pray the Aboriginal Our Father, with permission from the Bishop of Broome.
You are our Father, You live in heaven,
We talk to You, Father You are good.
We believe your Word, Father,
We are Your children give us bread today.
We have done wrong, we are sorry.
Teach us, Father all about Your Word.
Others have done wrong to us,
And we are sorry for them, Father, today.
Stop us from doing wrong, Father.
Save us from the evil one.
Amen
Sacrament of Reconciliation
This week the Parish began preparation for the Sacrament of First Reconciliation with an information evening held on Thursday night. We keep these children and their families in our prayers. The Sacrament of Reconciliation will be celebrated for the first time with these families on Thursday 26 August at 6pm. If you would like to be involved in the First Reconciliation preparation and celebration, but were not able to make the practice, there is still time to enrol. Please contact Monica in the Parish Office on ph 46394688.
Catholic Education Week
Catholic Education Week will be celebrated in Catholic schools in Queensland from 25 to 31 July. This annual event is held to promote the special ethos of Catholic schools and to highlight the great things that take place in Catholic schools every day.
The theme for this year's celebrations is: A Spirited Tomorrow.
Catholic Education strives to make a difference in the lives of those in our schools and in the wider community by challenging young people to live out the message of Jesus and to reach their full potential as compassionate, contributing, life-giving members of society.
There are 309 Catholic schools in Queensland that educate around 154 000 students and employ more than 20 000 teachers and staff.
Toowoomba Diocese Spirit of Catholic Education Award
We are delighted to announce that Mrs Katie Mills has been chosen as the recipient of the Spirit of Catholic Education Award for the Diocese of Toowoomba for her ongoing and inspirational work with the Good Samaritan Table within our Mater Dei community. A huge congratulations to Katie from all within our community. Her work is vital, often goes unnoticed and is incredibly important.
Celebrating Catholic Education Week at Mater Dei
Monday 26 July - NAIDOC celebrations
Damon Anderson will join with school staff to offer a range of indigenous activities beginning with a whole school liturgy at 9am. We will be joined by staff and students from St Monica's in Oakey. Could children please wear their sports uniform for NAIDOC celebrations on Monday 26 July.
Wednesday 28 July - Andrew Chinn visit
Andrew Chinn is a prominent Australian musician who works with school students using his wide catalogue of spiritual music. He was joining us for a day of workshops and a whole school concert. Unfortunately, because of the extended COVID lockdown in Sydney, he has had to postpone his visit to us. We will let you know when we have scheduled a new date for Andrew.
Thursday 29 July
Year 5 and 6 students will participate in the Catholic netball and touch carnival.
Friday 30 July – Pupil Free Day
All staff will join with staff from Good Samaritan College, St Monica's, Oakey and St Francis de Sales, Clifton at Mater Dei to participate in the Bishop's Inservice for 2021.
Pyjama Day – Friday 25 June
A very big thank you to all school families who so generously participated in the Pyjama Day events held on the last day of Term 2. We raised ­­­­­­­­­­­­­­almost $800 for the St Theresa's St Vincent de Paul group, to be distributed to people within our local community who need a hand up. The many blankets and winter goods received will also be well received during these cold days. A special thank you to Year 4 who organised a movie afternoon, selling milo and popcorn to further add to our fundraising. Mr Brian Mahoney from St Theresa's St Vincent de Paul will attend our school assembly in the coming weeks to accept our gift.
New Bibles
This year, we are taking part in the Illuminate RE strategy with a number of schools from throughout the Diocese. One of our school goals for the year is to focus on how we share scripture with our students, encouraging dialogue and recontextualisation of scripture stories – looking for meaning that connects with the lives of our students. As part of this strategy, we have invested in a new Catholic Children's bible for each classroom. These were distributed to all classes during Assembly today.
SCHOOL ADMINISTRATION
SCHOOL IMPROVEMENT SURVEY (RADII)
This survey Tool is used in all Toowoomba Diocese Schools biannually to gather student, teacher and parents feedback on the runnings of the school. It is a check point to assist schools on their 4 year Strategic Planning and Annual Action Plans.
Yr 5 and 6 students will need to time to complete this survey during weeks 2 or 3 of this term.
Parents and staff will receive an email link to this survey during Catholic Education Week.
COVID REMINDERS
We continue to experience a dynamic state of regulations as COVID hot spots and strand variations pop up across SE Qld and Australia. As a result, we need to be conscious and prepared that school may need to respond with full or partial closures. In the meantime, we ask all families to assist Mater Dei in providing the safest environment possible:
Allow for 1.5m spacing in shared adult spaces at all other times
Wear a mask if you are required to do so
Maintain a "Stop, Drop and Go" approach before and after school with students – limit group congregations around the school streets
Stagger your arrival in the afternoon pick up zone – refrain from queuing before 3pm
Have technology at home available for online learning – just in case.
STAFFING
Our new school counsellor, Christina Peak has commenced work at Mater Dei this week. Christina has made herself familiar with students, staff and parents as the week progressed and is enjoying our welcoming community. We look forward to what she can bring to help our school be the best place for learning
OUTSIDE SCHOOL HOURS CARE
Reminder: Toowoomba Catholic Kindergarten Care (TCKC) are providing Outside School Hours Care at Mater Dei. The service is being run out of Holy Angels, offering before and after school care. For more details please follow the link:
SPORT WITH DANIELLE KING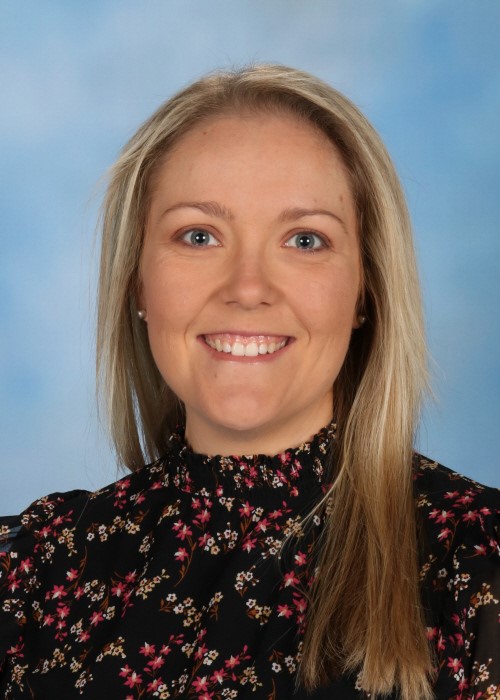 Interschool Sport
Years 5 & 6 will compete in the Toowoomba Primary School Interschool Sport Competition on Fridays in term 3. The students will compete in Rugby League (boys & girls), Netball (girls), Soccer (boys & girls) at different venues in weeks 5, 6, 7, & 9. Information regarding interschool sport was posted in Sentral during the week, please ensure you have read this information and given permission for your student to attend via Sentral. The draw will be emailed to parents once it has been finalised. We are also looking for parents to assist with refereeing occasionally. If you have any expertise in these sport (even a little), please email me on Danielle.King@twb.catholic.edu.au .
Catholic Netball & Touch Carnivals
As part of Catholic Education Week celebrations the students from Years 5 & 6 will participate in a touch football carnival (boys) and netball carnival (girls) on Thursday 29 July. Information regarding these carnivals will be sent out via Sentral on Friday of Week 1, please ensure you give permission on Sentral to attend this event. We are also asking for parent help with referring on this day, even for a short time. If you are available please email me on Daneille.King@twb.catholic.edu.au.
Year 3 Swimming
Please note that swimming will start in continue this term through until Week 10. Remember to ensure your child's clothing (underwear and socks included) are labelled with their name to ensure if any clothing is misplaced it can be returned to its home.
SCHOOL MUSICAL
It is musical year this year! Please save the performance date of Thursday 14 October! Yrs 5 & 6's will be performing "Aladdin In Trouble". Script read through will be during class time in Week 1 and Auditions will be held week 2. Speaking parts will be made available to students to take home and learn in preparation for auditions.
We would like to invite parents to help lead costumes and set design. If you would like to be involved please contact us on:
Please keep your eye out for further information relating to the musical via Sentral and the Newsletter.
TUCKSHOP
Volunteer
We would love your help in the tuckshop this term.
Please sign up on the following link:
COMMUNITY NOTICES
DEFENCE NEWS