Week 3 Term 3 2021
FROM THE PRINCIPAL
CATHOLIC EDUCATION WEEK EXCELLENCE AWARDS
Congratulations to Kellie, Camille, Katie and Angela on being finalists at the TCS Excellence Awards last night. The evening is a great celebration of the quality of staff who work in our diocese.
Katie Mills – Toowoomba Diocese Spirit of Catholic Education Award recipient
As you are aware Katie was awarded the diocesan Spirit of Catholic Education Award for 2021 and recognised at the Catholic Education Week launch on Tuesday this week.
Excellence award finalists:

Teaching and Learning Support – Camille Madden
Emerging Leader – Kellie Pritchard
Middle Leader – Angela Martlew
Volunteer Support - Katie Mills
As a result of last night's presentation, we are very excited to share that Kellie & Katie were announced as winners. We congratulate all staff of their achievement and recognition.
FROM THE ASSISTANT PRINCIPAL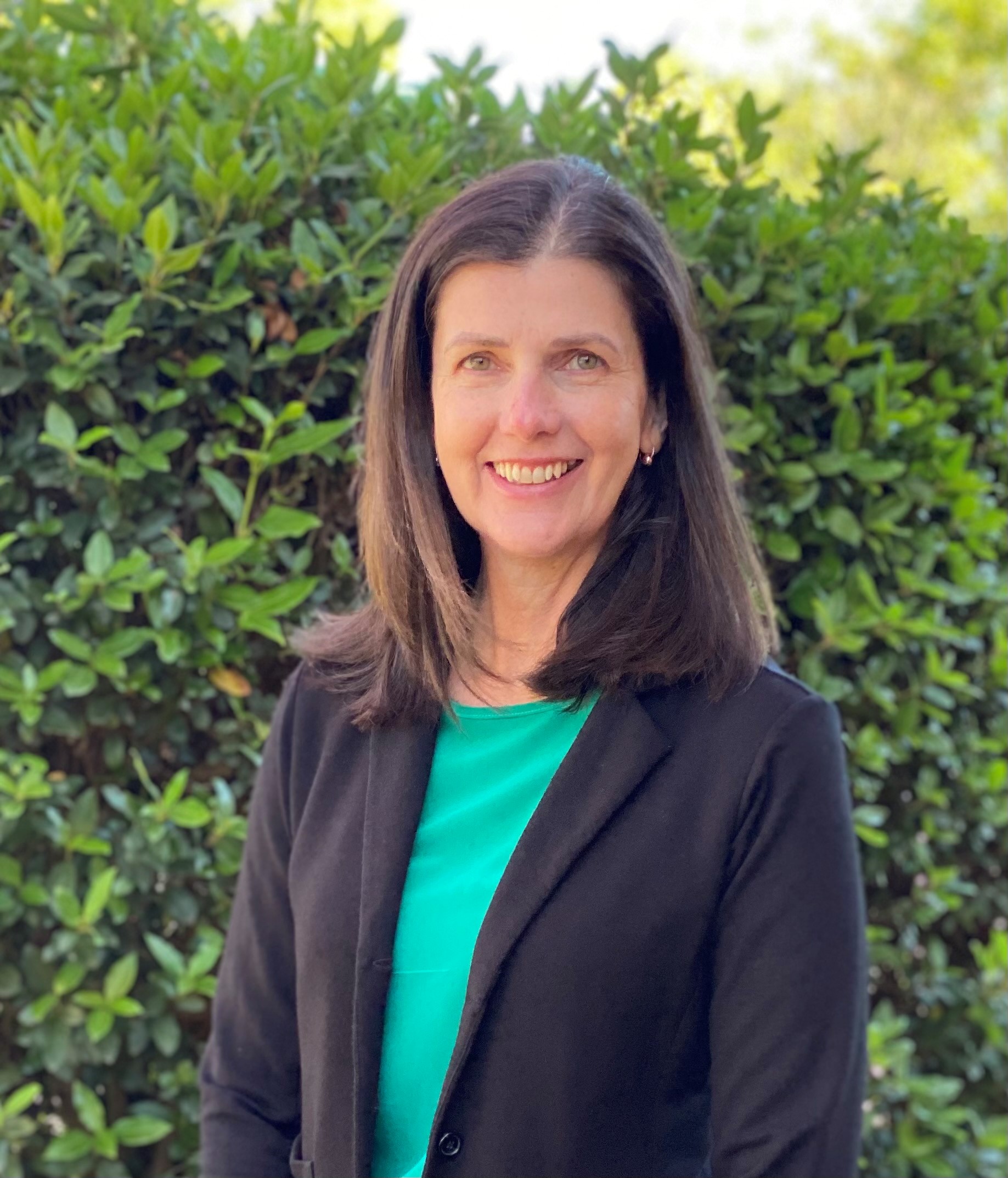 Happy Catholic Education Week everyone!
This week we have taken the opportunity to promote the special ethos of Catholic schools and to highlight the great things that take place in Catholic schools every day.
We are so proud of the way our Mater Dei community lives the story of the Good Samaritan. This was so clearly demonstrated last Tuesday with Katie Mills being awarded the Toowoomba Diocese Spirit of Catholic Education Award in Brisbane. Katie's generosity in managing such a wonderful team of volunteers makes a real difference to our community. Katie, ever humble, was quick to acknowledge she represented the efforts and kindness of many in our community. So, a big thank you to Katie and to all our families who have been part of the Samaritan's Table, you help to make Mater Dei the spirited community it is.
Katie was presented with her award by the Hon Grace Grace MP, Minister for Education after attending the Catholic Education Week liturgy at St Stephen's cathedral.
ICAS Writing Test Date Change
Please note that ICAS has changed the date of the writing test. This will now be completed in October. Dates for English and Mathematics are unchanged:
English: 18 August
Maths: 31 August
FROM THE APRE MIDDLE LEADER
Catholic Education Week
This week, Catholic schools across Queensland have been celebrating Catholic Education Week. During the day of professional learning – the Bishop's Inservice Day - which was held as the culminating event of the week, our focus was on Pope Francis' newest encyclical, 'Fratelli Tutti'. Pope Francis calls us to reimagine our society in the wake of the coronavirus pandemic. Now, more than ever, we are called to act for the common good. He calls for social friendship – social respect for persons, and for the common good over individual interests in social, economic and institutional relationships. These flow from an attitude of fraternity. What does it mean for our school to be distinctively Catholic in a way that calls for fraternity and social responsibility and friendship with those with whom we interact?
When our lofty words of love have been emptied of their meaning,
When our borders and computer screens have erected impenetrable walls,
When our minds are so quick to conflate "other" with "enemy,"
How will we find our common humanity?
It's never too late to make an earnest and tender start.
May we remove from our pockets the stones we intended to throw
And cement them together to build a home that welcomes all.
May we repent of our indifference and move into genuine encounter.
Instead of drawing battle lines,
May we draw our chairs up to a communal table,
Where we can feast in the knowledge of our shared dignity.
May God grant us the holy vision
To see in every human being a sacred mystery,
And may we love each mystery not abstractly, but concretely.
Just as Thomas touched the wounds of Jesus,
May we be unafraid to touch the wounds of our suffering neighbour.
May we lay down our arms and offer our outstretched hands,
Until there is no "them," but only "us,"
Until we are, at last, sisters and brothers all.
Amen
Parish Family Mass
Prep families are invited to celebrate with the Parish at the 9.30am Mass on Sunday 8 August. Prep students will lead a reflection and the closing song during Mass. Parents received an invitation last week. If you are able to attend, could you please let your class teacher know. If you require any additional information, please contact Kathy Doherty – Kathleen.doherty@twb.catholic.edu.au. All families are very welcome and we look forward to celebrating with you.
Pyjama Day
At our Assembly last week, we were very pleased to hand over $800 to Sr Robyn Brady from the St Theresa's Parish St Vincent de Paul conference. Sr Robyn thanked the children for their generosity presenting students with a certificate of gratitude. She told us about families that she had distributed some of the donated blankets too, and how grateful these families are.
Andrew Chinn Video
On Wednesday, the whole school joined together to make a video of support to send to Andrew Chinn who has had his visit to Mater Dei cancelled for the second year in a row. We decided to cheer up Andrew and his family as they are caught up in the greater Sydney lockdown. We sang 'These Hands' and filmed the children using a drone on the oval.

Naidoc Celebrations
As part of our Catholic Education Week celebrations, we celebrated NAIDOC on Monday. Mr Dylan Philps organised a visiting team led by Damon Anderson, who ran a series of workshops including a whole school dance on the oval. The Year 5 and 6 students from St Monica's Primary School in Oakey joined us for the day. Mr Bartlett and Mrs Martlew bbq'ed the kangaroo sausages which were shared at lunch time. It was a great celebration of indigenous story and culture.
SCHOOL ADMINISTRATION
SCHOOL IMPROVEMENT SURVEY (RADII)
Families will have received a school improvement survey via email from this address:
Dr. Jean Thompson surveys@radii.org
Please ensure you take a few minutes to complete this survey. The data is used to assist our school in the achievement of our Quadrennial Strategic Plan goals and further planning in our Annual Action Plan. Parent, Staff and Student voice is captured in as part of this process. Surveys close on August 8.
PUPIL FREE DAYS
Please note an upcoming pupil free day for this term:
Friday 3 Sept – Consistency of Judgement Day for all teachers across the diocese to moderate student work for reporting
Toowoomba Catholic Kindergarten Care will be run a day care program for students at the school. Please go to the link below to book in if you need:
STAFFING NEWS
Congratulations to our sport teacher, Danielle King and her partner Luke on their great news. They are welcoming twins in Feb 2022! Many blessings to you both from the Mater Dei community.
COVID REMINDERS
We continue to experience a dynamic state of regulations as COVID hot spots and strand variations pop up across SE Qld and Australia. As a result, we need to be conscious and prepared that school may need to respond with full or partial closures. Updates are always available on the Qld Gov website.
In the meantime, we ask all families to assist Mater Dei in providing the safest environment possible:
Allow for 1.5m spacing in shared adult spaces at all other times
Wear a mask if you are required to do so
Maintain a "Stop, Drop and Go" approach before and after school with students – limit group congregations around the school streets
Stagger your arrival in the afternoon pick up zone – refrain from queuing before 3pm
Have technology at home available for online learning – just in case.
LIBRARY
Book Week Celebrations
This year we will have our Book Week parade on Friday, August the 27th, beginning at 8:45 am. We are looking forward to the opportunity to celebrate books and the wonder of reading. Weather permitting, the parade will take place on the oval to accommodate appropriate social distancing. All parents will be required to check in, using the Check In Qld app.
Children are welcome to dress as their favourite book character or as something related to the Book Week theme, which is Old Worlds, New Worlds, Other Worlds. This allows for plenty of scope, costume wise. If children are keen to tie the theme to a book, think Horrible Histories, space, literary worlds like Hogwarts, Narnia, Oz, world of Roald Dahl, etc. Scholastic also has some very simple costume ideas here: Dress Up Time | Scholastic Australia.
We will also be running a PJ Reading hour in the library on Wednesday, August the 25th from 6 – 7pm. This is a time for the children to bring along a family member and enjoy spending some time together reading in the library. Come along for some, or all, of the hour. Bring some pillows and blankets, find a special spot and snuggle in for a read!
SPORT WITH DANIELLE KING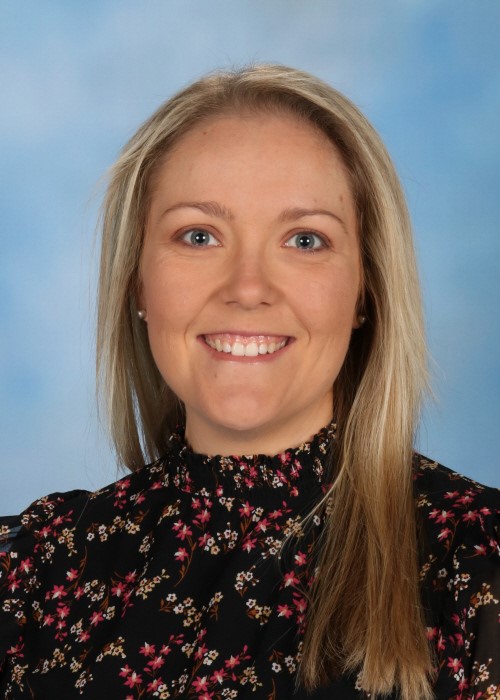 Darling Downs Representation
Congratulations to the following students that competed as part of the Darling Downs teams which played at the end of last week and over the weekend.
Sophie Hick: Soccer
Aidan Day & Lewis Lamble: Rugby Union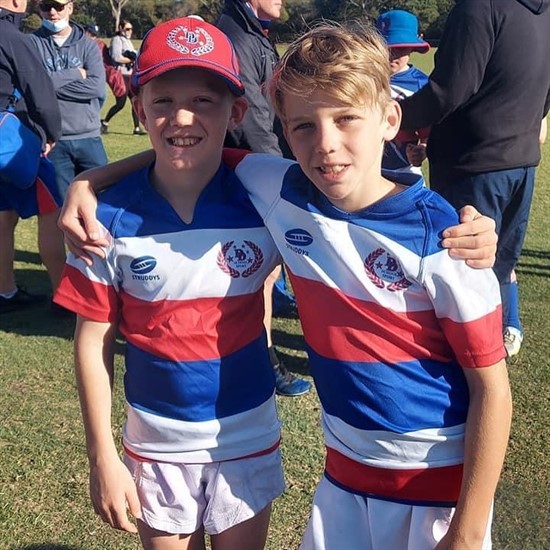 Catholic Netball and Touch Competitions
The Year 5 & 6 students competed in the Catholic Netball and Touch Carnivals on Thursday 29th of July. All students had a fantastic day learning new skills and enjoying working together as a team. Congratulations to both our Year 5 competitive netball and touch teams that drew and won their grand finals respectively on the day. Thanks also go to the parents that helped on the day – Diana Longmire, Cate Bell, Kara Wann and Libby O'Connor, we appreciate the assistance were offered on the day.
TUCKSHOP
Volunteer
We would love your help in the tuckshop this term. Please sign up on the following link:
INSTRUMENTAL MUSIC
Instrumental Music Showcase - Save The Date
Our Instrumental Music Showcase is going ahead and is scheduled for Wednesday 1st September 2021 from 5.30pm. All students who are currently getting music lessons from our tutors or are in Band or Ukulele club will be performing on the night.
Information about ticketing and venue to come!
Mrs. Rosier
Coordinator of Instrumental Music
P&F - SPRING FAIR
SCHOOL MUSICAL
This year's production, Aladdin Trouble, will be performed on Thursday 14th October (matinee and evening performance times TBA). Preparation has begun in drama/music lessons for ALL YEAR 5 and 6 students who will be the stars of the show!
Congratulations to all students who auditioned and have been offered a speaking role in the performance. Please ensure you know when your rehearsals are on.
We need you!
Many hands make light work and if you would like to be involved with costumes/set design please let us know so we can get a team together.
Watch this space for more updates!
As always, if you have any queries, please contact Amanda Holzheimer and Ebony Rosier.
Amanda.Holzheimer@twb.catholic.edu.au
Ebony.Rosier@twb.catholic.edu.au