Week 5 Term 3 2021
FROM THE PRINCIPAL
I was reminded recently of a homily Fr Costigan delivered, while relieving in our Parish. The homily focus was around Jesus' mission to reach out to the outcast, poor and lonely in the community – those who yearned happiness in life. When we think of this notion, many tend to think of those in our community who are homeless, unemployed, ill or culturally and socially different. It was only these people that Jesus was trying to reach.
In reflection, Fr Costigan reinforced that many of us are spiritually poor and are materialistically misguided in the pursuit of real happiness. The contemporary lonely and outcast in our society are not just people who are poor, different or ill, but anyone who misses true relationships with family, friends or even their own spiritual God. In reality, some people with less in life can be far more contented than those with more. As Christian people, this notion can change our way of living a life reflective of the story of Jesus – first and foremost by examining our own soulful happiness. Are the gadgets, possessions and esteem that comes with our career the key to our happiness, or is there something much deeper in the journey that gives us true satisfaction?
FROM THE ASSISTANT PRINCIPAL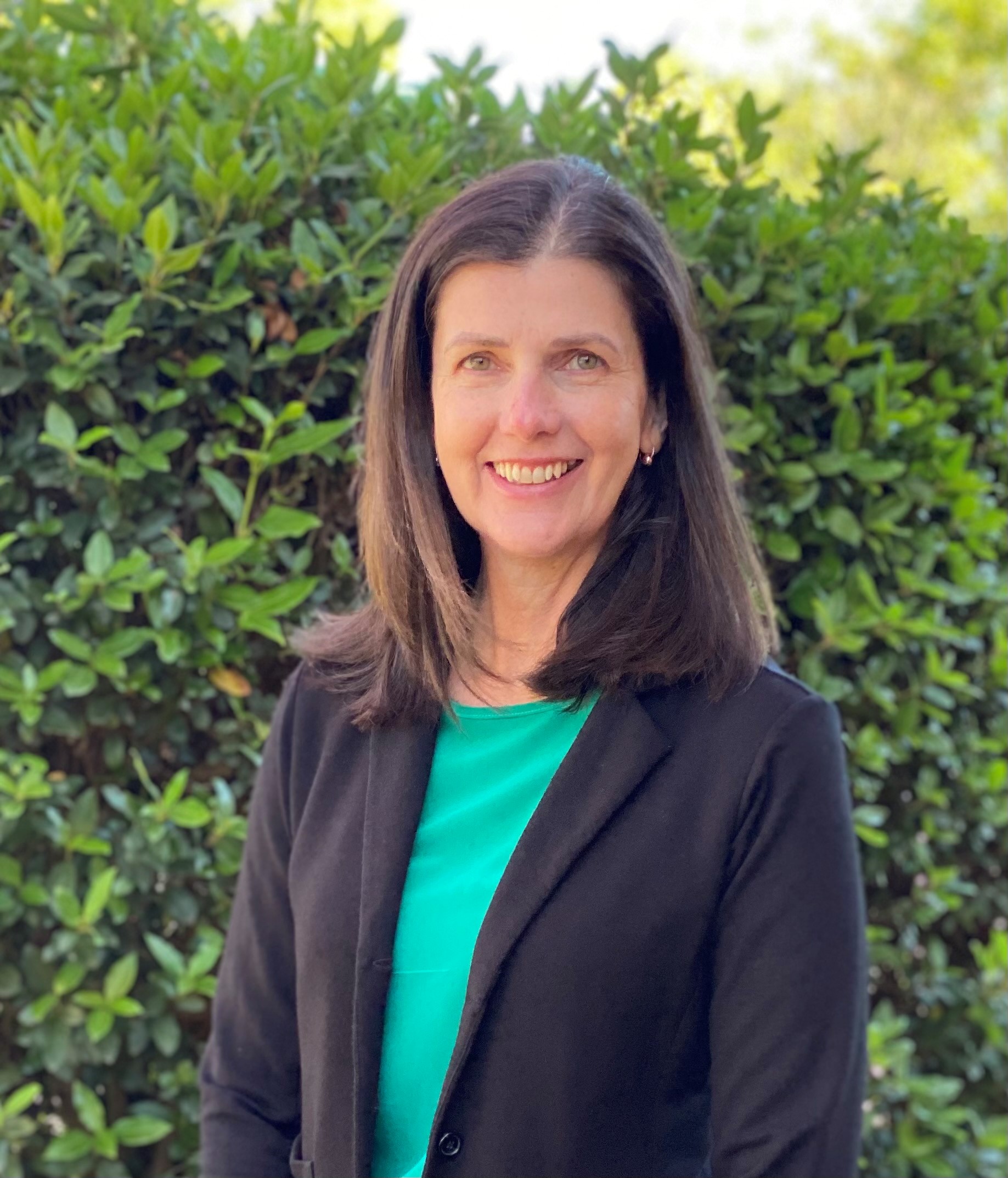 As part of our Catholic Education Week celebrations, we were looking forward to a visit from Andrew Chinn whose music we often sing and enjoy at school liturgies. Andrew was due to visit us last year but due to COVID was forced to reschedule to this year. Unfortunately, due to COVID restrictions, Andrew was again unable to visit us.
As we have been called to do so many times during the pandemic, we once again had to adapt to a new way of doing things and come up with an alternative creative way to celebrate Andrew's influence on the religious life of the school.
As a school we practised one of our favourite Andrew Chinn songs, These Hands, and then came together for a fun singing session. We sent our video to Andrew who was very touched by the gesture.
Please enjoy our video:
and see Andrew's reply:
FROM THE APRE MIDDLE LEADER
The Good Samaritan charism that underlies our Catholic identity at Mater Dei is founded on the rule of St Benedict. Benedict's approach to seeking God was both sensible and humane. It rests on being faithful to finding God in the ordinary circumstances of daily life within a community. During our recent Bishop's Inservice Day, staff focussed on contemplation – one of St Benedict's rules. The day culminated with staff making an individual mosaic heart for every classroom sacred space. We also constructed a large heart to use in our whole school rituals. Keep an eye out for the beautiful hearts around the school reflecting our 2021 school theme Learning with a listening heart.
Our prayer this week is the prayer of St Benedict.
Gracious and Holy God
Give us wisdom to perceive you
Intelligence to understand you
Diligence to see you
Patience to wait for you
Eyes to behold you
A heart to meditate on you
And a life to proclaim you
Through the power of the
Spirit of Jesus Christ Our Lord
Amen
Fathers Day Celebrations
On Thursday 2 September, we will celebrate Fathers Day at Mater Dei with breakfast for dads at 7.30am, followed by a Liturgy in Polding Place under the jacaranda tree at 8.45am.
As part of the celebrations, we will run a slide show of photos of our dads. Could families please send a photo of dads with their children before Monday 30 August to Kathleen.doherty@twb.catholic.edu.au.
Parish Family Mass
Year 5 and 6 families are invited to celebrate with the Parish at the 9.30am Mass on Sunday 29 August. Year 5 and 6 students will lead the readings and reflection during Mass. Parents have received an invitation during the week. If you are able to attend, could you please let the Year 6 teachers know. All families are very welcome and we look forward to celebrating with you.
Relationships and Sexuality Education
Each year, we dedicate one week to Relationships and Sexuality education in all classrooms in line with the Health and Physical Education curriculum content and the requirement from the Toowoomba Catholic Schools office. This year, we will complete this content during the week from 23 to 27 August. In the lead-up, you will receive the specific content that is covered in each year level from your class teacher. This is to enable you to be on the front foot for conversations that may arise as a result of the learning. If you would like to see the resources being used, please contact your class teachers after Wednesday 18 August when we receive the resources.
Celebration of the Feast of Mary of the Southern Cross
Our Diocesan patron, Mary of the Southern Cross is celebrated each year on 1 September. This year, we will be gathering at St Patrick's Cathedral with representatives of a variety of schools to celebrate with Bishop Robert McGuckin who will lead Mass at 10am. Four of our Year 6 students will represent the school.
SCHOOL ADMINISTRATION
SICK STUDENT CONSIDERATION
Student sickness is usually high this time of year. The added complication to illness is the fear of COVID strands popping up in our region. Please be conscious that sending your child to school with contagious flu like symptoms, spreads germs. These germs are then shared among staff and other families in the school community.
This week we registered 30 sick days for staff who stayed home due to flu like symptoms. To reduce the spread of infections conditions, please consider the risk of further infection in the school community if you send your child to school with flu symptoms.
TOOWOOMBA CATHOLIC KINDERGARTEN CARE (TCKC)
As an extension to our new after school hours care provisions, TCKC are supporting Mater Dei in surveying our community on the viability of a Kindergarten option at our school. This service would operate out of the two spare rooms in Holy Angels, with no impact on our current Prep educational program.
The purpose will be to:
Provide educational continuity for students from Kindy to Prep
Provide a one stop drop for families of kindy and school aged children
Promote enrolment stability
Enable a wrap around outside school hours care for kindy and school aged children – extending care on the school grounds from 6:30 am to 6:00pm
Currently this proposal is being discussed further among our school leadership team, Board and TCSO personnel. Our next step will be a survey to gain community feedback. It will be critical for all families to provide feedback on this opportunity, to guide the school in future steps.
EARLY DROP OFFS – BEFORE 8:00
Students are to arrive at school after 8am and be seated in their respective areas. A teacher will be available for supervision from 8:15am.
Parents who need to drop students off before 8am are directed to the before school care provider. Please see the link to register:
DEVICE MANAGEMENT
At the half way mark of the term, it is timely to remind parents to check over devices to ensure new apps haven't been downloaded to devices without your approval.
At school we regularly monitor and check devices for breeches in the school domain.
It is always good practice to ensure you know your child's browser history to the internet as well. Please take some time over the weekend to undertake some checks and remember to make such checks a regular occurrence.
STAFFING
Mrs Rebecca Logan is scheduled to take long service leave from Monday 23 August to Thursday 16 September. This will span the last 4 weeks of this term. During this time Mrs Wann and Mrs Mills will be sharing the class teacher load for Yr 1 Banksia. We wish Mrs Logan a refreshing break and look forward to the continued learning experiences provided by Mrs Wann and Mrs Mills.
COVID REMINDERS
We continue to experience a dynamic state of regulations as COVID hot spots and strand variations pop up across SE Qld and Australia. As a result, we need to be conscious and prepared that school may need to respond with full or partial closures. Updates are always available on the Qld Government website:
In the meantime, we ask all families to assist Mater Dei in providing the safest environment possible:
Allow for 1.5m spacing in shared adult spaces at all other times
Wear a mask if you are required to do so
Stagger your arrival in the afternoon pick up zone – refrain from queuing before 3pm
Have technology at home available for online learning – just in case.
FAIRPLAY VOUCHERS
LIBRARY
Book Week Celebrations
This year we will have our Book Week parade on Friday, August the 27th, beginning at 8:45 am. We are looking forward to the opportunity to celebrate books and the wonder of reading. Weather permitting, the parade will take place on the oval to accommodate appropriate social distancing. All parents will be required to check in, using the Check In Qld app.
Children are welcome to dress as their favourite book character or as something related to the Book Week theme, which is Old Worlds, New Worlds, Other Worlds. This allows for plenty of scope, costume wise. If children are keen to tie the theme to a book, think Horrible Histories, space, literary worlds like Hogwarts, Narnia, Oz, world of Roald Dahl, etc. Scholastic also has some very simple costume ideas here: Dress Up Time | Scholastic Australia.
We will also be running a PJ Reading hour in the library on Wednesday, August the 25th from 6 – 7pm. This is a time for the children to bring along a family member and enjoy spending some time together reading in the library. Come along for some, or all, of the hour. Bring some pillows and blankets, find a special spot and snuggle in for a read!

Meredith Thompson
Teacher Librarian

SPORT WITH DANIELLE KING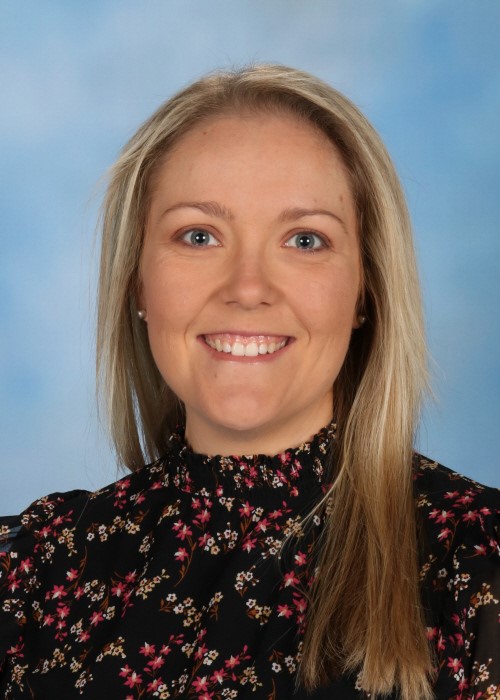 Year 6 Dance
Year 6 will start their dance lessons with Peter Vernon from Muzic4u next week and will continue these lessons through to the end of the term. The students will participate in a culminating dance night at the end of the term – Wednesday 15th of September. An information letter with the details of the night will go out later in the term.
Range Zone Athletics
We had a large number of students attend the Range Zone Athletics on Thursday 12th of August at O'Quinn Street Oval. The students should be commended on their behaviour and their show of sportsmanship throughout the day. It was great to see the students cheering on fellow peers when they were competing and congratulating them on their return. Congratulations to all of the students that competed!
FROM THE SCHOOL COUNSELLOR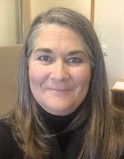 Dear Mater Dei Community,
Thank you for welcoming me to the school. As the new school counsellor I am excited to provide support for challenges any child might be having that is impacting their school experience and learning. I am open to your questions, concerns and challenges.
A bit about me; I began my career as an early childhood teacher, teaching for about 20 years in Child Care, Preschool and Schools in a variety of locations. My second career began about 10 years ago, when I studied counselling and worked at Mercy Community Services and Catholic Care. I have just recently completed my Social Work Masters.
I look forward to engaging with you all over the next year.
Christina Peak
Dip. Teach, B.Ed, MSW
TUCKSHOP
Thank you to all the volunteers who have helped out so far this term. We really appreciate your support!
We need your help. If we are unable to get helpers we will look at scaling back the tuckshop menu.
Please sign up via the link below:
Regards
Anne Day
P&F
Please keep the following date claimers in your calendar!
FairplayVouchers
COMMUNITY NOTICES
DEFENCE NEWS