Week 9 Term 3 2021
FROM THE PRINCIPAL
As a staff we often hear feedback about what colleges can offer students in the "middle years" for high school. A phrase that is repeated is "preparing students for high school". Often the sell of high school facilities and special programs is the catch.
At Mater Dei we have a whole school way of developing learners. The "Illuminating Possibilities Learning" is grounded in rigour from modern academics (Fisher, Hattie, DuFour), the General Capabilities (ACARA) and our Charism (the story of Jesus). This isn't a fad program with flash words or resources, it is the way we agree to teach and act in our school. Our learning community values:
Clear dispositions – Listening, Including, Growing, Honouring, Together
Commitment to one Culture – shared values, beliefs and goals
Learning process – everyone learns and understands what and how
Impact cycles – we use evidence and strategies to solve problems and track learning
This focus on the growth of young people is "life learning". It applies to life beyond high school. Mater Dei is a primary school (P-6) specialist and has students prepared for high school better than anyone. Our investment in young people and young leaders before high school is the opportunity to consolidate basic life skills. We spend time everyday with our children to do this. Growing every student from the inside out is more than a facility, fad program or sales pitch can offer.
FROM THE ASSISTANT PRINCIPAL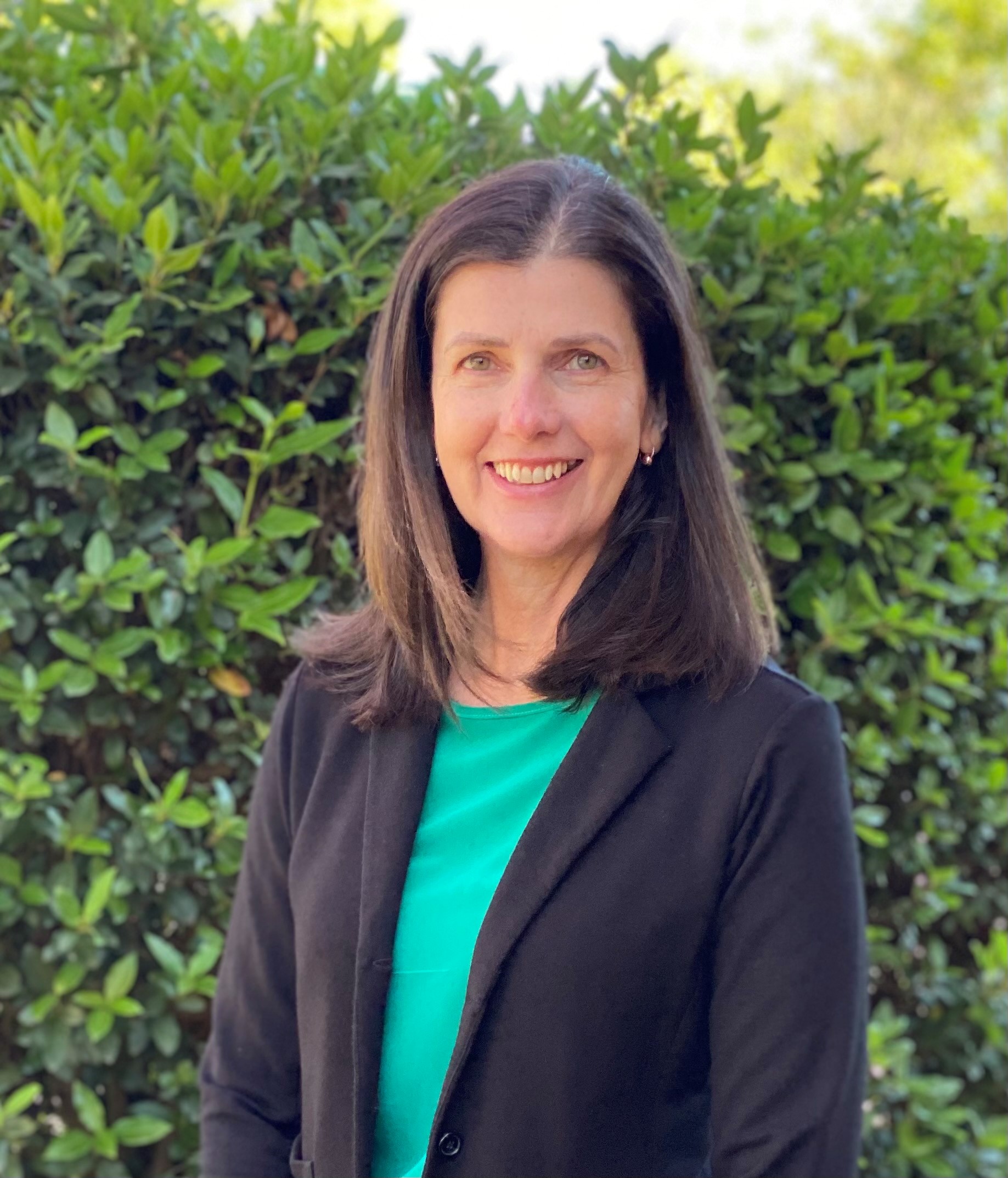 Our student learning conferences, occurring this past week and next week, are a great opportunity to reflect on the growth that each student has experienced over the course of the term. While some aspects of growth, such as progression in reading levels, are tangible, there are many other important aspects of growth which are not so readily measured.
Growth in areas such as being collaborative, accepting differences, valuing the perspectives of others, perseverance and self-regulation is so important. These qualities, and a number of others, are encapsulated in our dispositions. As a school community we constantly reference our dispositions and have embedded the language and behaviours into all we do. Our commitment to fostering these qualities extends to the dedication of explicit learning time to teaching the skills and strategies required to develop our dispositions.
When reflecting on the learning that has taken place this term, take the opportunity to acknowledge and celebrate growth in Listening, Including, Growing, Honouring and Together.
A reminder for those with their student learning conferences this week that conferences are held in classrooms and the school bell will be rung to signal interview intervals. We remind parents of social distancing requirements and ask that you are mindful of these while waiting for your interview. We also ask all parents to use the Check in QLD app when arriving at school.
FROM THE APRE MIDDLE LEADER
Spring
As the school holidays approach, and the annual celebration of nature that is the Carnival of Flowers arrives again, we take a moment to appreciate the splendour of creation evident in our city.
May spring showers fall gently upon you – quenching your thirst and refreshing you.
May sunshine warm your tender skin and coax you out of winter's hibernation.
May your delicate petals unfurl and release your fragrant beauty into the world.
May your roots reach deep into the earth – connecting you to all that lives and nourishing you deeply.
May the vibrant colours bursting forth all around you bring you joy and excitement.
May the opening blossoms encourage your own projects to expand and flourish.
May your work bear the fruits of hope, passion, gratitude, kindness, and love.
May you draw people into your circle as bees are drawn to honey – with sweetness and sustenance.
May you delight in the full abundance of the earth each bountiful day.
May you rest well and return to the school community on Tuesday 5 October, ready for the final burst of 2021.
For the People of Afghanistan
Lord, we lift up the people of Afghanistan to you right now.
We pray that you would take hold of them and help them walk through this fearful time.
Protect them under your wing and help them feel the comfort and peace that only comes
from your powerful presence.
School Feast Day
Wednesday 8 September is the feast of the birthday of Mary which, as Mater Dei (Mother of God in Latin), is our school feast day. We celebrated with Mass in the William Morris Centre with Fr Brian followed by a special heart treat for each student. All classes decorated a red strip with hearts and they are hanging in the jacaranda tree at the Good Samaritan drop-off area as a sign to the wider community that it's a special day of celebration for us. We miss having our parents celebrate with us!
Diocesan Mass
Last Wednesday 1 September, the Diocese celebrates the feast of the Diocesan patron saint, Mary of the Southern Cross. Mater Dei was represented very capably by four Year 6 students – Olivia Saunders, Mia Rumbel, Peter Yap and Ava Youngberry, photographed here with the Bishop during the celebration.
Child Protection Week & RUOK Day
This week, the wider community is remembering Child Protection Week and RUOK day which was yesterday, 9 September. Children from Prep to Year 2 have received an e-Safety booklet reminding both parents and students of the responsibilities that come with online activity. At Mater Dei, we will be completing a week of Child Protection activities, including implementation of the Daniel Morecombe curriculum, in Week 4 of next term, from 25 October culminating in our celebration of Day for Daniel on Friday 29 October when children are invited to wear RED and donate a gold coin to the Morecombe foundation. More information early next term!
SCHOOL ADMINISTRATION
NAPLAN
We have received the 2021 NAPLAN results for our Year 3 and Year 5 students. These will be distributed to families early next week.
CONGRATULATIONS
Congratulations and a massive thank you to Jan Ede. Jan has been safely escorting Mater Dei students across the surrounding streets for 20 years. Her warm smile and diligence has been much appreciated by so many families over the years.

UNIFORMS
Summer uniforms will be compulsory attire from the start of Term 4. Week 9 and 10 of Term 3 is the transition period between Winter and Summer uniform. Parents may choose either formal uniform during this time, depending on the weather conditions.
SCHOOL IMPROVEMENT SURVEY
Thank you to the community for engaging the School Improvement Survey (conducted by RADII). We had 28% of Parents, 60% of Staff and 100% of students complete the survey. Once RADII collate the data it will be available to the school to analyse and plan forward for 2022.
STAFFING UPDATE
Relocation Appointment: Mr Brendan Redinger has been appointed as a relocation to MD for 2022. Brendan is the current principal of St Patrick's St George and will be stepping down from his leadership position to relocate. Brendan will be allocated a role in the teacher roster for our school and will add great value to our teaching and learning after leading the visible learning project in St George. We welcome Brendan and wish him a smooth transition to Mater Dei.
Continuing Position and Contract Classroom Positions: Further TCSO analysis of the Mater Dei staffing schedule has occurred, with a full-time continuing teaching position becoming available for 2022 and beyond. We also have a number of contract classroom positions to be confirmed early in term 4. As a result:
The continuing position will be advertised in the coming week with the intent to interview staff in T4W2.
All contracted teachers will be interviewed for both the continuing position and contract positions.
The positions will be offered to the most suitable applicants against our "Illuminating Possibilities Learning".
PARKING
We continue to receive feedback from our Mater Dei Community and neighbours regarding the traffic habits of our families, particularly of late regarding parking. It would appear that our parents are parking in 'no parking' areas as well as actually parking on kerbs across paths.
The following is taken directly from Queensland Government Website:
Schools are busy areas, where there are often lots of children—who do not always understand the danger of roads and vehicles. Make sure to take extra care when parking on school grounds and on the roads and streets around the school and follow the signed parking rules at all times.
Parking signs and markings
You should always check parking signs carefully near schools as they are often stricter than normal parking rules. The type of parking restriction, and the times that it applies, will be on the sign.
Signs and markings that you are likely to find near schools are:
parking signs (for example, some streets near schools have 15 minute parking limits during school zone hours)
no stopping signs
yellow edge lines (stopping and parking is prohibited)
no parking signs
loading zone signs (used in pick-up or drop-off areas).
TIPS FOR SAFE DRIVING AND PARKING
We respectfully ask all of our Mater Dei community to please park legally and with consideration.
Allow enough time to get your child/

children to the school gate safely

without rushing.

Consider parking a few streets away

and walk your child/children to school.

This is also good for teaching your

children road safety skills.

Always observe the speed limit signs

around the school.

Always observe the parking signs

outside the school. These are

designed to keep children safe.

Never park illegally across a driveway,

on the nature strip, near a school

crossing, or in a bus zone.

Never double park. Double parking

blocks the vision of other drivers,

forces children onto the road and

obstructs the flow of traffic.

TIP: School travel

options -

Have you tried walking,

cycling or catching public

transport with your children?

Parking

away from

the school

and walking

part of the

way may

even save

you time

during peak

pick up

times.
Unfortunately, if some of the concerning practices being reported to us continue, they become a problem not only for the school to consider, but for the QPS and Department of Transport and Main Roads.
PREPARING KIDS FOR LIFE
Mater Dei Environmental Team would like to share a new initiative we have introduced at school to reduce pen waste! Check it out:
MATER DEI PRIMARY SCHOOL KINDERGARTEN SURVEY
Toowoomba Catholic Schools Office is embarking on an exciting Kindergarten project to further cater for the social and academic development of our students. We are gathering community feedback on the viability of a kindergarten program being run out of Mater Dei in the near future. To harness a broad range of feedback, we strongly encourage you to complete the survey via the link below and share it to as many family members and friends as possible. The more support we get from the survey, the greater the possibility of making this an additional "Illuminating Possibilities Learning" opportunity, for our school families.
SPORT WITH DANIELLE KING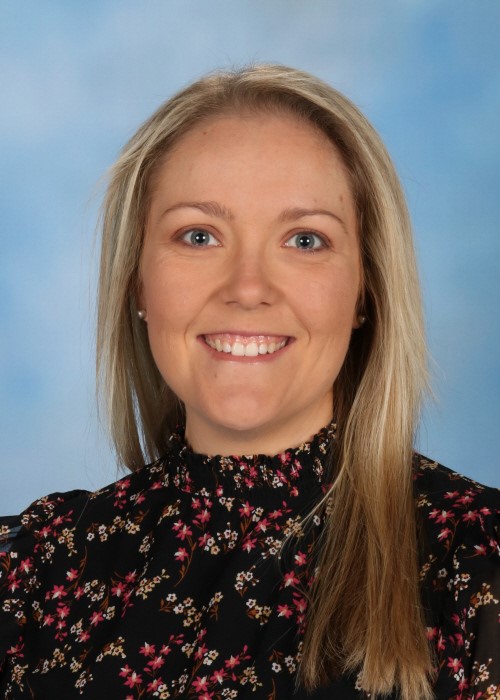 Year 4 T-Ball Gala Day
Students in Year 4 will be attending their T-Ball Gala Day next Tuesday 14th of September, please ensure that you have given permission for this event via the Parent Portal.
Year 6 Dance Night
Information regarding the Year 6 dance night was sent home on Monday of Week 9 in preparation for the event next Wednesday 15th of September. Please ensure you have returned your attendance slip at the bottom of that note and we look forward to a great night of dancing.
Year 5 & 6 Friday Interschool Sport
Congratulations to all students involved in the Friday interschool sport program this term. All students have enjoyed their time playing against other schools and learning some new sporting skills. These students should be commended on their great sportsmanship and Together Terry dispositions whilst participating over the term!
Year 3 Swimming
Next Thursday 16th of September will be the students last swimming lesson for the year, the students have progressed so far in their swimming confidence and skills and should be congratulated on their efforts. We will be back to normal PE lessons next term.
Year 2 Swimming Assessment
Swimming is a major component of our PE Curriculum in Year 3. In preparation for next year, all students in Year 2 will be assessed by the Fairholme instructors on Tuesday 9th of November (Week 6, Term 4). Further information regarding this will be sent home via the Parent Portal next week, please keep an eye out for this information.
Swimming Trophies
If your student received a swimming trophy this year can these please be returned to the school. Any students in Year 6 that also have trophies from the cross country, 800m or the athletics carnivals can these also be returned. All trophies need to be returned by the end of week 3 term 4, so that these can be engraved in readiness for the next carnivals.
FROM THE SCHOOL COUNSELLOR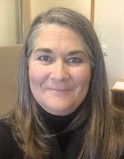 Child Protection Week 6th-10th September
While, as a school, we focus on Protective Behaviours using the Daniel Morcombe Curriculum in October, child protection is important to us.
To support Child Protection Week, the students were reminded of the Student Protection Contacts:
You can remind them too. If a student feels unsafe in any area of their life, they can talk to the people on this poster who will support them.
One aspect of Child Safety we need to consider in this age of technology is online safety.
The eSafety Commissioner Website has some brilliant information and resources for parents and children.
Booklets, eSafety Early Years were distributed to Preps, Year 1's and Year 2's.
Information for older students can be found on the following link:
Information for parents can be found on this link:
There are also free webinars for parents, available below:
TUCKSHOP
NO TUCKSHOP NEXT THURSDAY
Next term we won't be doing any Spaghetti Bolognese but will be going back to having Nachos. We will keep the M and M Slice for the whole year as it is very popular!
FREE TUCKSHOP FOR YOUR CHILDREN!
Thank you to all the volunteers who have helped out so far this term. We really appreciate your support!
The P and F have decided to offer parents free tuckshop for their children for that particular day they help out in the tuckshop.
If you sign up for the morning shift you get free morning tea for your children. If you sign up for lunch you get free lunch for your child. If you sign up for the whole day you get free tuckshop for your children for the whole day!
Please sign up via the link below for helping out in the tuckshop for term 4:
Enjoy your holidays!
Regards
Anne Day
SCHOOL MUSICAL
YR 5 & 6 MUSICAL
"Aladdin Trouble"
The Performing Arts is alive and thriving at Mater Dei as rehearsals are well and truly underway for our upcoming musical "Aladdin Trouble".
There will be 2 performances - a matinee and an evening performance to be held on THURSDAY 14th OCTOBER (times TBA).
Tickets will be available to purchase early next term.
All students in Year 5 & 6 will be involved in this production.
Everyone has a part to play, and all students will need to be in character for the performance. All students should have received their costume requirements by now. This was sent out as an email, in the last newsletter, and is additionally included again on the following link. Please contact your teacher ASAP if you have not received this.
COSTUMES DUE NEXT WEEK! We are requesting most costumes pieces to please be brought into school by the end of term (Fri 17th Sept) so that our team can work their magic on transforming them over the school holidays. Please check the note regarding costume requirements.
SET DESIGN and PROPS If you are able to assist with any set design/props donations or creative ability please contact Pam Wells: Pam. Wells@twb.catholic.edu.au
Please keep in touch with your class teacher, or our Performing Arts teachers if you have any questions.
CHESS
On Tuesday 7th September members of our Chess Club competed in the annual Toowoomba District Primary Teams Chess Championship. The event was held at Toowoomba Christian College and Mater Dei had five teams compete this year. There were approximately 340 students in total at the event, comprising of 85 teams from 23 schools in the Toowoomba district.
Congratulations to all the students involved for representing our school and demonstrating wonderful sportsmanship throughout the day. A big congratulations also to our Novice team who came third in their division!
Thank you to Mr Philp for organising the event, and to Mrs Holzheimer for attending on the day.
P&F
SPRING FAIR
The spring fair is now weeks away and will be held on Saturday the 23rd of October from 2pm to 8pm. It is sure to be a fun afternoon and evening with rides, stalls, food/drink, and entertainment.
Please see the below letter from our P&F Committee detailing the responsibilities of each year level:
CATHOLIC SCHOOL PARENTS QLD
You are warmly invited to attend an online webinar with Andrew Fuller. This is a free even sponsored by Catholic School Parents Qld.
BUILDING MENTALL HEALTHY KIDS
Catholic School Parents Queensland invite Catholic School Parents and Carers, Principals and School staff to attend a free online evening webinar with Andrew Fuller.
Thursday 7 October 7-8pm on Zoom.
Andrew is a Clinical Psychologist, Family Therapist, Author, Speaker and Creator of 'Learning Strengths'.
This webinar is to support our children's learning and wellbeing. Topics suitable for all ages Prep to Yr 12 and will include; Resilience, Friendship and relationship skills, Neurochemistry and parenting, Parenting tricky kids, Creating happy kids, Building self-esteem and dealing with set backs.
Please click on the link below to view our event website and register online.
A zoom link for the webinar will then be emailed to you.
Andrew's talks are always fun and really informative. We look forward to you joining us on Zoom!
For enquiries contact Catholic School Parents Queensland
info@cspq.catholic.edu.au or telephone us on 3905 9730
TCKC- OUTSIDE SCHOOL HOURS CARE
Dear parents and families,
Please find flyers below regarding our Vacation Care Program and additional information on it:
Kind regards
Holly St Clair
Coordinator
Diocese of Toowoomba Catholic Kindergartens and Care
COMMUNITY NOTICES