Week 1 Term 4 2021
FROM THE PRINCIPAL
Welcome back to all students, parents and staff as we commence Term 4 of our academic school year. I trust that all our students had an opportunity to refresh and re-energise for the learning that is still to come over the 9 week period. I am very proud of the efforts of staff to improve learning at Mater Dei to reach the high achievement and growth standards we enjoy. Our teachers are still striving to find ways to improve learning so we can look forward to further growth of our young people.
One of our major school events is the Mater Dei Spring Fair, scheduled for Saturday 23 Oct on our school oval. This is a great opportunity for our broader school family to come together and enjoy fun, food and fellowship. I encourage all of you to be part of this social occasion.
We will also celebrate the wonderful work of our staff and students in the performing arts in Week 2 with the school musical. This is another opportunity for all of us to come together and celebrate the diversity of opportunity for all at Mater Dei. Congratulations to Mrs Holzheimer, Mrs Rosier and their support team of staff and parents, who have tirelessly prepared students, props and resources for this wonderful event.
We are a very diverse community with lots to engage students, parents and the broader community. It is an exciting time for Mater Dei as we progress through the final term of 2021. There are many more great events along with learning successes to come. I look forward to the rest of 2021 with you all.
FROM THE ASSISTANT PRINCIPAL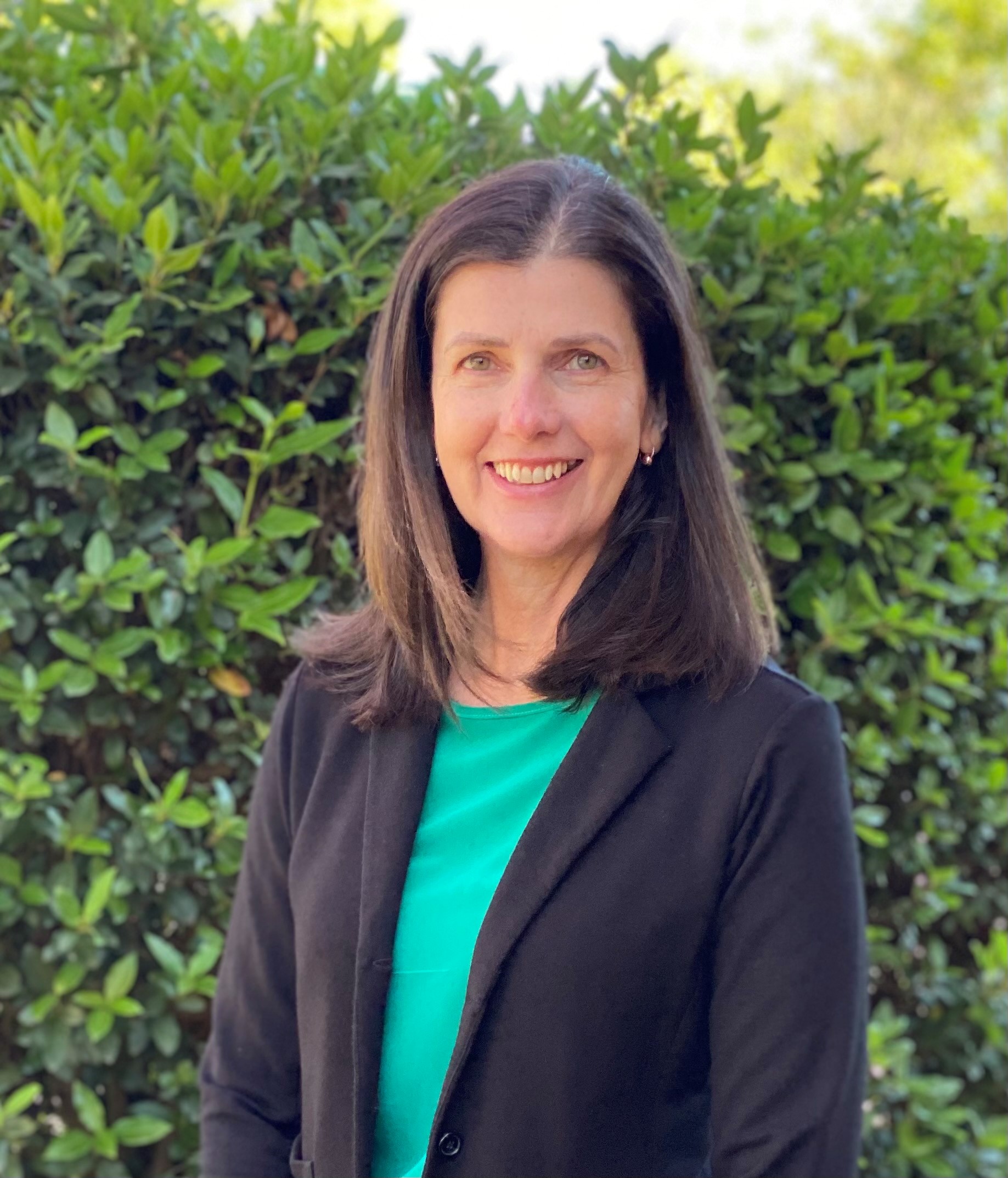 Welcome back to what promises to be a term filled with many exciting opportunities and events! We trust you had a peaceful holiday and enjoyed spending time with family and friends.
Once again this term our teachers are offering a broad range of extra-curricula activities for students during break times. Outside school hours activities include Chess, Tech Time and School Band. Thanks to all our staff who make these activities possible: for more details about any of these activities please contact your child's class teacher.
ICAS
Last term, students in Years 2-6 were given the option to participate in the ICAS assessments in English and Mathematics. We congratulate all those who participated in these higher-order thinking and problem solving assessments. The ICAS Writing test for Year 3-6 students was postponed and will now be held on Monday 11th October.
A number of our students received outstanding results in these international assessments. These students will be presented with their certificates at an upcoming assembly once certificates are received from ICAS. Congratulations to all that participated!
FROM THE APRE MIDDLE LEADER
Mission Month
October is World Mission month, a time to focus on the missionary work that supports people from vulnerable and disadvantaged backgrounds by responding to needs in a variety of countries. The appeal this year is focusing on the work of the Good Shepherd Sisters in Thailand who support children and mothers through their work in Kindergarten centres. The children are offered a safe place to learn, to play and to be provided with healthy food, whilst their mothers are able to work to support their families knowing their children are well cared for.
We will be holding a fundraising day on Friday 5 November, where students are invited to wear their favourite sports gear or jersey and to offer a gold coin donation which will be sent to Catholic Missions.
OUR SCHOOL PRAYER REMINDS US OF OUR RESPONSIBILITY TO BE CHRIST TO THOSE AROUND US.
Christ's work is now our work, Christ's hands are now our hands.
To wipe away a tear, to build shelter for the homeless, to collect food for the hungry, to greet one another in peace.
Christ's feet are now our feet.
To walk along paths of justice, to carry the load of the elderly, to create new ways of learning when the old ways don't work, to lead the reluctant to freedom and understanding.
Christ's ears are now our ears,
To hear the cry of the poor, to listen to the groans of a wounded planet, to appreciate words of wisdom and truth, to attend to the longings and needs of our hearts.
Christ's tongue is now our tongue.
To speak words of wisdom, to teach one another to be more than tolerant, to correct one another when mistakes are being made, to speak words of forgiveness when someone has hurt us.
Christ's mind is now our mind,
To remember the story of the people of God, to imagine a world governed by the law of love to create works of beauty, to pray in thanksgiving and gratitude for the gifts of creation.
Christ's work is now our work.
Rosary Month
October is the month of the Rosary. The feast of Our Lady of the Rosary was on Thursday 7 October. Earlier this week, we received a box of rosary beads which are handmade by a team of people in Toowoomba. The Religious Education curriculum focuses on learning about the Rosary in Year 5. Each student in Year 5 has received their own set of rosary beads this week.
Day for Daniel
This term during Week 4 (25 – 29 October), all students will be participating in the Daniel Morcombe curriculum which highlights the importance of student safety and protection. This program complements the information shared during Relationships and Sexuality week which was taught in Term 3. Students are reminded of the importance of safe and protective behaviours and the week culminates in the 'Day for Daniel' held on Friday 29 October. Children are invited to wear red clothes to school on this day.
Parish Family Mass
A date for your calendars. Each term, some classes from the school help to lead the Parish Sunday morning Mass. This term, Year 3 and 4 will help in the celebration of Mass on Sunday 31st October at 8.30am. Parents in these classes have received an invitation to attend. Please let your class teacher know if you are able to join us. Everyone is very welcome.
Important dates
Friday 29 October Day for Daniel (wear red to school)
Sunday 31 October Parish Family Mass – 8.30am (Yr 3 and 4 families)
Friday 5 November Soctober for World Missions (wear favourite sporting gear, bring a gold coin)
SCHOOL ADMINISTRATION
STAFFING UPDATE
Continuing Position and Contract Classroom Positions: Interviews for these positions at Mater Dei in 2022 will be occurring next week. Interviews will include current staff and external applicants. Following this process teachers will be allocated to classes.
SCHOOL FEES 2022
Budgeting meetings with TCSO accountants occurred at the end of last term. School fees for next year will have a small CPI increase in line with TCSO recommendations. The school Board will meet in week 3 of this term to endorse the 2022 fees and they will be published in the following newsletter.
MATER DEI KINDY PROPOSAL
The community survey closed at the end of the school holidays with responses being analysed by the Toowoomba Catholic Kindergarten Care personnel. In conjunction with the school leadership team and school board, further recommendations and direction will be provided on the possibility of this project.
COVID UPDATE
A lot has been happening over the last two weeks and I am sure a number of families have been travelling around the South East corner of the state. Our current information for the school site:
Keep in touch with the Gov Website for:

Mask wearing requirements
Contact tracing

Use the school QR code if attending meetings or volunteering
Indoor gatherings are still restricted as students and parents count in the overall person per square metre calculations
Remember each time you have been in an impacted area, wear a mask for the next 14 days - indoors and when you can't socially distance.
BUS SIGN
The parking zone in the bus zone in Campbell St has been adjusted by council recently. Please note that there is no parking in the bus zone from 3 to 4pm.
WINANGALI INFUSION
Winangali Infusion will be visiting our school on Thursday 21st of October. For many students this will be their first encounter with our Gamilaary performers and for others it will be an exciting opportunity to deepen our learning of our rich Australian Indigenous culture. Students in Grades 1,2,3 & 6 will attend lessons focused on ancient storytelling, art, language, song and dance and will be accompanied by teachers Mrs. Holzheimer, Mrs. Greenhalgh and Mrs. Rosier. Please note there will be a small fee of $7 per student to cover the cost of this event which will be charged to your school account. Parents of students from these year levels will receive a Sentral message to get permission for this billing to occur.
Any questions, please email ebony.rosier@twb.catholic.edu.au
SPORT WITH DANIELLE KING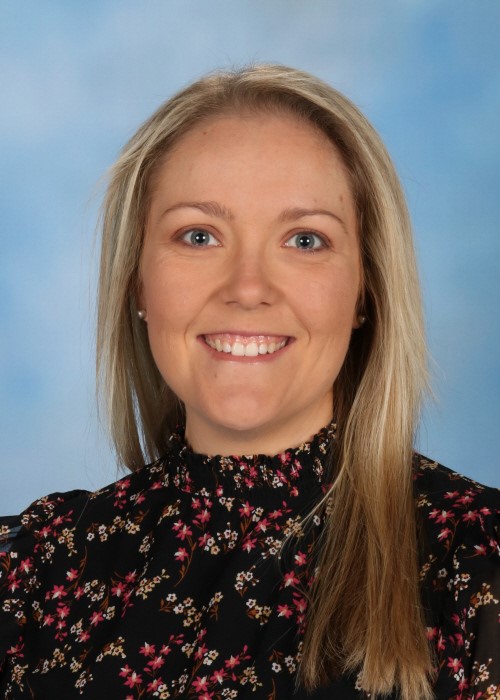 Sport Trophies
Please return all senior swimming trophies and any other trophies held by current year 6 students from the athletics and cross country carnivals by the end of week three (Friday 22nd of October).
Aussie Hoops
Pop Dickerson from Aussie Hoops has been conducting clinics during PE classes this week. Aussie Hoops will be conducted on our basketball courts each Thursday at morning tea for 7 weeks beginning next week October 14. Please see the flyer below for further information about costing and where to sign up:
Year 2 Swimming Assessment
Swimming is a major component of our PE Curriculum in Year 3. In preparation for next year, all students in Year 2 will be assessed by the Fairholme instructors on Tuesday 9th of November (Week 6). Further information regarding this was sent home via the Parent Portal at the end of last term, please ensure that you have read the information and have given permission for your student to attend via the parent portal.
Junior Swimming Carnival
The Junior Swimming Carnival for Prep – Year 3 students will be held on the Monday of week 9 the 29th of November at the Fairholme pool. We will be following the same format as the nomination process for the Senior Swimming Carnival via a Microsoft Form link 
Further information regarding the carnival and the nominating process can be found in the Microsoft Form. Your student/s nomination is to be completed no later than Friday 5 November
Senior Swimming Carnival 2022 (students born 2010, 2011, 2012, 2013 only)
This carnival will be held at Milne Bay on Tuesday 1st of February next year. We will be using the same system for nominating as last year – Microsoft Forms (the link is below). Continuing this way of nominating allows students to complete the process at home with their parents, so a discussion can happen around what events they want to enter and their confidence in entering the event which avoids last minute changes to the program before the carnival. Please complete a new form for each child eligible to swim at the carnival.
Please remember the following notes when nominating:
Students can swim in either a 50m or 25m event in each stroke – up to 4 events in total. A combination of 25m and 50m events across the strokes is fine. E.g. 50m Freestyle, 25m Breaststroke, 50m Backstroke and 25m Butterfly.

Students who wish to be considered for age champion or selected in the school team must swim in the championship 50m events in each stroke.

Students currently in Year 2 born in 2013 only need to nominate if they are competent in completing their chosen event, students not nominated will not attend the carnival in 2022. Please still complete the relevant section of the Microsoft Form so that this can be recorded.

Please contact me - danielle.king@twb.catholic.edu.au if you have any questions.
FROM THE SCHOOL COUNSELLOR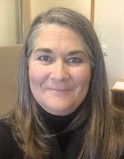 Lunchtime mindfulness sessions will be running this Term on Tuesdays in the Rainbow Room. Students from any year level can attend.
Research indicates mindfulness benefits children through:
improved attention
increased levels of self control and emotional regulation
promotes pro-social behaviour
enhances academic achievement, working memory and metacognition
prevention of depression, suicidal ideation and thoughts of self-harm
reduced anxiety
lower stress levels
Please get in touch if you have any questions 😊
Mental Health Week
Next week is Queensland Mental Health Week (QMHW). QMHW is an annual awareness week that is held from 9-17 October in 2021.
As a school we will acknowledge the importance of mental health and explore the 2021 theme – "Take time for Mental Health", which focuses on six simple actions we can take to improve our moods, build resilience, and boost wellbeing. These actions are to take time to: Get Healthy, Keep Learning, Show Kindness, Connect, Take Notice and Embrace Nature.
Please access the link below for more information about supporting your child's wellbeing and mental health.
TUCKSHOP
Menu Items
We have Nachos this term and our M and M Slice is still on the menu.
Volunteer
We would love your help in the tuckshop this term. You can get free tuckshop for your kids for the time you work. Please sign up below:
Have a great term.
Regards
Anne Day
SCHOOL MUSICAL
P&F - SPRING FAIR
COMMUNITY NOTICES
DEFENCE NEWS