Week 5 Term 4 2021
FROM THE PRINCIPAL
We welcomed back Fr Brian from his annual leave with the Yr 3 & 4 led Parish Mass on Sunday. Thank you to our teachers and families who took part in the mass and reinforced our connection to parish.
During the mass Fr Brian reminded us to "Love your neighbour" which is a good reminder for us as we cross the half way mark of the final term. Often we see lots of frustration between children in the playground towards the later part of the school term, so this reminder of finding peace with one another is important. We are reminded that everyone we encounter each day is our neighbour and how we respond to them is our chance to measure our personal growth as a person. Do we leave our interactions making things better or worse? While we enjoy the last few weeks of term together it is important to keep this thought in our minds and gently guide our children as well.
Enjoy the weekend.
FROM THE ASSISTANT PRINCIPAL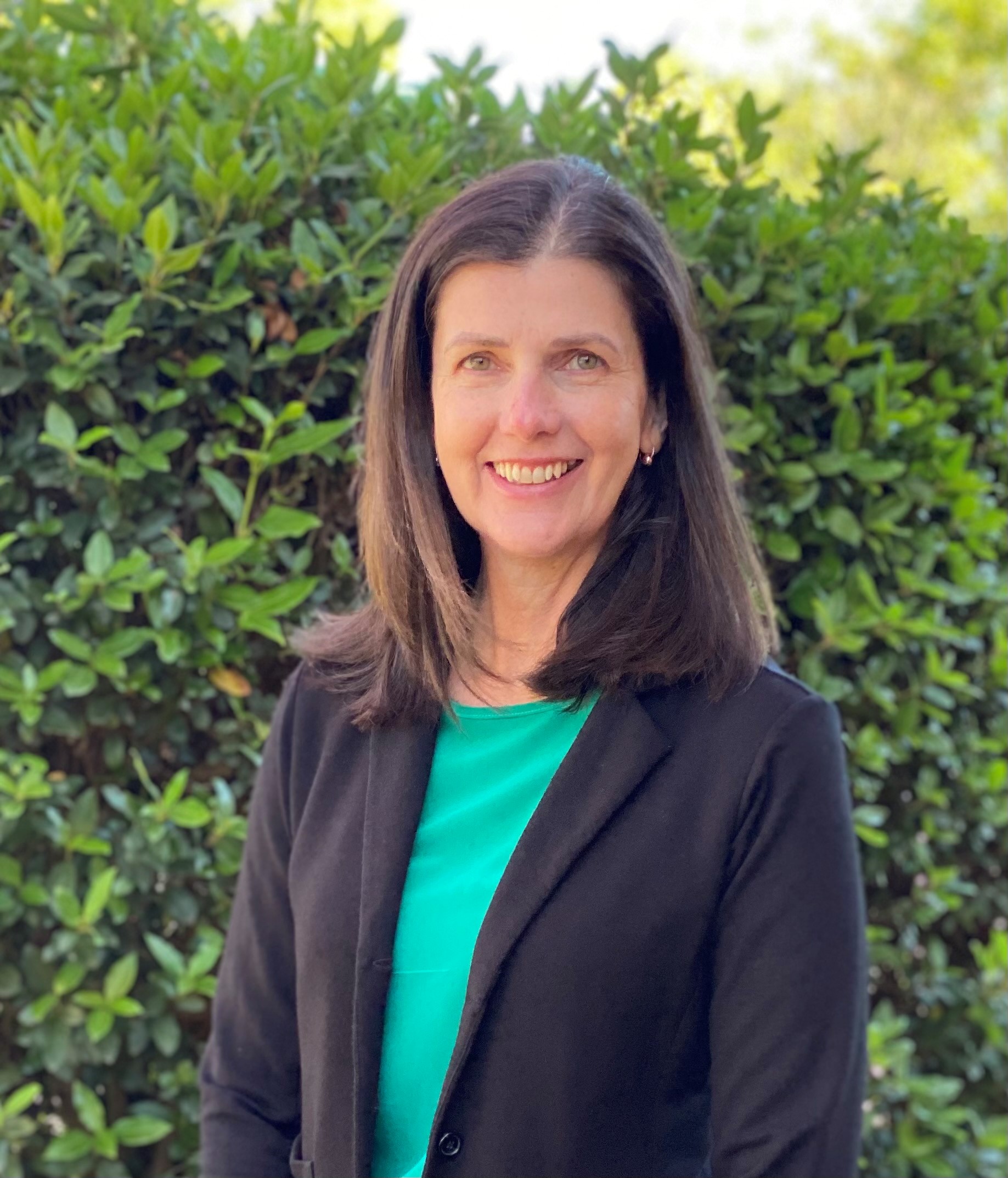 A reminder to families that supervision is provided in the Good Sam, PJ Doyle and Holy Angels areas from 8.15am. Children who arrive at school before this time are required to sit in the designated areas until the 8.15am bell goes.
ICAS
Congratulations to our students who received outstanding results in the ICAS English and Maths tests. They were presented with their certificates at last week's assembly.
MATER DEI LEARNING EXCELLENCE AWARDS
Last year we introduced the Mater Dei Learning Excellence Awards. In addition to the Learning Excellence award for Achievement and the Learning Excellence award for learning the Mater Dei Way, this year we will introduce the Learning Excellence Award for Academic Growth. This award acknowledges excellence in growth in academic achievement throughout the year and is based primarily on data collected. Students from Prep to Year 6 are eligible for this award. To attain this award a student must achieve high growth in year level specific criteria with teachers using standardised tools and professional judgement to measure growth. Our awards ceremony will be held on Friday 26th November. Parents of children receiving awards will be contacted by Monday 22nd November and invited to the ceremony.
FAREWELL FOR CHRIS
FROM THE APRE MIDDLE LEADER
As we head into the busy-ness that is the end of the year, both at school and in our personal lives, let's take a moment to breathe and remember that our God is always with us – through the challenges and the joys.
All who are Heavy Laden
In this era of conflicts and mountainous problems, we know what it is to labour and be heavy laden.
You have called us to go out into all the world and immerse all nations in the gospel of love.
We have tried, Lord and have become tattered and tired, despondent, even a bit cynical.
We, the heavy laden, come to you, Lord, needing your rest.
As the native hen nests in the clumps of tussocks at the edge of quiet waters, so give us a nesting place in the quiet places of your kingdom.
That our hope may be renewed as your mothering Spirit broods over us, protecting us through every dark night of the soul,
Until morning comes again and we are renewed – as if born again – to learn from you the holy way that leads to life for all humanity.
MISSION MONTH
Thank you to children and parents for support of the Catholic Missions campaign which we aided today with gold coin donations and dressing in favourite sports gear. This money will be sent to Catholic Missions who, in 2021, are supporting single mothers and children in Thailand, helping with child support, education and good nutrition.
DAY FOR DANIEL
Last week, we joined with thousands of schools across Australia to remember 'Day for Daniel'. During the previous week, we discussed the Daniel Morcombe curriculum emphasising the Morcombe's key message of Recognise, React, Report. Have a chat to your children about their classroom conversations focussed on child protection including who they have identified as their 'safe' people – people they can turn to for support should they need it.
PARISH FAMILY MASS
Thank you to all the families who have participated in our Parish Family Masses throughout the year. We look forward to sharing our program for 2022 with you early in the new year.
ST VINCENT DE PAUL CHRISTMAS HAMPER
We are beginning collections for our Christmas hamper donations. The St Theresa's St Vincent de Paul group has asked if we could collect vouchers this year. This allows families the dignity of shopping themselves for their Christmas celebrations. A big thank you to the Mater Dei Service Club under the guidance of Mrs Tab Lloyd-Jones who are taking on leadership of this project. All donations will be distributed within our local community to help people celebrate Christmas this year. We will be handing over the collection of school donations to St Theresa's St Vincent de Paul on the last school day – Friday 2 December.
Thank you in anticipation of your generosity.
IMPORTANT DATES
Friday 26 November Farewell to Mr Bartlett – 7.30am breakfast; 8.45am Liturgy
SCHOOL ADMINISTRATION
SPRING FAIR
Congratulation to the P&F and our Fair Organising Committee for a fantastic day. The event was very well attended by many families with lots of fun filled activities for all of our families to enjoy. We look forward to the end of year Christmas Carols to have our final full community celebration for 2011
STAFFING UPDATE
Our staffing schedule is taking shape with only two more teaching positions to be confirmed. Once fully confirmed we will publish the staffing schedule to the broader community.
We have projected class structures for 2022 and they are outlined below in the table. We understand parent feedback that classes over 30 are not desirable and we have been able to allocate school budget to form the projections below.
FLASHING LIGHTS NOW ACTIVE AT MATER DEI
You may have noticed that flashing light school zone signs have been installed on Campbell Street. Mater Dei was nominated to receive these new signs as part of a Queensland Government commitment to improve school road safety.
You will notice that the new signs look similar to standard school zone signs with the addition of a red flashing ring around the speed limit as well as two flashing yellow lights at the top of the sign. The installation of flashing light school zone signs is proven to improve visibility of school zones, serving as an active reminder for motorists to slow down.
So next time you're dropping off or picking up your child, keep an eye out for the new signs and make sure you stick to the signed speed limit.
ROAD SAFETY
Please be aware we have had three road incidents this term in the streets around our school. While the incidents were not highly serious, it is a timely reminder to do what we can to keep our community safe. Consider these reminder points to keep our roads safe:
Drive to the speed limit and conditions.
Allow a safe distance from corners and driveways while parking.
Stagger your arrival time at the pick-up zone, especially after school. This will lessen the congestion on Curzon Street.
Use supervised crossings and talk about road safety with your children.
Load and offload children on the curb side of the road.
Queensland Police also have a website to help us act as a community to report traffic complaints (See the below link). We have been advised that this is a good way to help keep our roads safer.
SCHOOL FEES 2022
School fees have been set under the Toowoomba Catholic Schools recommendation of a 3% Education CPI. Please see the table below:
Fees are annualised on the first invoice with parents able to make payments at intervals during the year. Statements will be issued termly. Parents can also pay the full year fees up front with a 3% discount. Any additional excursions / incursions / camps that occur in the school year will be on-costed.
Genuine financial hardship will be considered and assessed by meeting with the principal.
LIBRARY
It is that time of year and we are asking for help to get all school resources returned to the library. You should have been receiving overdue notifications from the Mater Dei Library email address but if you are unsure if your child has any outstanding loans or if you are confident an item has been returned, feel free to pop into the library or contact library staff. We would always prefer to check before you search the entire house just in case an item never made it out of the library or has been returned from elsewhere within the school.
If you receive an overdues reminder, please do not send in payment to cover those costs unless you have been invoiced. This allows us to properly track and account for all expenses related to overdue resources. Items outstanding at the beginning of 2020 will be added to your school account.
There will also be an option for some holiday borrowing in Wk 9 for those returning to Mater Dei in 2022. Please have a conversation with your children if this is an opportunity you would or would not like them to take up.
Meredith Thompson
Teacher Librarian
SPORT WITH DANIELLE KING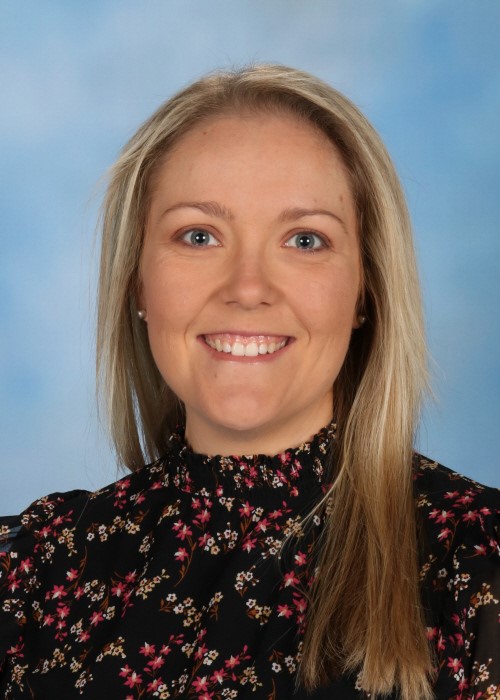 SPORT TROPHIES
There are still a number of outstanding trophies that need to be returned ASAP. I am needing all senior swimming trophies and any other trophies held by current year 6 students from the athletics and cross country carnivals returned.
JUNIOR SWIMMING CARNIVAL
The Junior Swimming Carnival for Prep – Year 3 students will be held on the Monday of week 9 the 29th of November at the Fairholme pool. We are following the same format as the nomination process for the Senior Swimming Carnival via a Microsoft Forms link:
Thank you to all the parents who have contacted me with clarifying questions and have already completed their nomination.
Permission to attend the carnival was sent out this week via the Parent Portal – please ensure that you log in and tick that you allow your students to attend, if you are having any issue with parent portal please email me directly stating your permission for them to attend.
If you feel that your student doesn't have the current swimming ability to compete in any of the options listed on the form – please contact me directly and let me know that they won't be participating in any events. Students not participating will still attend the carnival with their class and have the opportunity to cheer on their classmates and friends in the pool.
I ask that all nominations be completed no later than Friday 12th of November to allow the creation of the program and schedule for the day which can then be passed onto families.
SENIOR SWIMMING CARNIVAL 2022 (born 2010, 2011, 2012, 2013 only)
This carnival will be held at Milne Bay on Tuesday 1st of February next year. We are using the same system for nominating as last year – Microsoft Forms. Continuing this way of nominating allows students to complete the process at home with their parents, so a discussion can happen around what events they want to enter and their confidence in entering the event which avoids last minute changes to the program before the carnival. Please complete a new form for each child eligible to swim at the carnival.
Please remember the following notes when nominating:
Students can swim in either a 50m or 25m event in each stroke – up to 4 events in total. A combination of 25m and 50m events across the strokes is fine. E.g. 50m Freestyle, 25m Breaststroke, 50m Backstroke and 25m Butterfly.
Students who wish to be considered for age champion or selected in the school team must swim in the championship 50m events in each stroke.
Students currently in Year 2 born in 2013 only need to nominate if they are competent in completing their chosen event, students not nominated will not attend the carnival in 2022. Please still complete the relevant section of the Microsoft Form so that this can be recorded.
Please contact me danielle.king@twb.catholic.edu.au if you have any questions.
QUEENSLAND PRIMARY ALL SCHOOL CARNIVAL
This weekend our four teams that competed at the Swans Primary All Schools Carnival earlier in the term will be competing again at the Redlands touch grounds at the Queensland Primary All Schools Carnival. This is a great opportunity for these students to attend a large carnival playing against schools from all over Queensland – not just Toowoomba. They have been training very hard for this competition since the start of last term improving on their confidence and skills in the game of touch football. All teams having been showing great enthusiasm and team spirit at our trainings and we wish them the best of luck this weekend at the carnival!
BASKETBALL
Please see the attached flyer outlining the basketball camps occurring over the Christmas school holidays that students can sign up for and attend.
CHOIR
CHOIR - Performing at the Principal's Forum Monday 8th November
An email was sent to all parents with children in the choir on 29/10. The choir has been invited to sing at the upcoming Principal's Forum - a gathering of all Principals in our Diocese on Monday 8th November. I ask that all members of choir arrive at 5pm in the music room for a warm up. The event will start at 5.30pm in our church (St. Theresa's) or directly outside the church (weather permitting). Students are required to wear their formal uniform for this event. Please collect your child from Polding Place at 6.15pm.
Thank you for your support. For further information please email Ebony.Rosier@twb.catholic.edu.au
CHOIR - End of Year Party - Tuesday 23rd November
An email was sent to all parents with children in the choir on 26/10. We will celebrate our end of year with a party during morning tea Tuesday 23 November. Please bring along a small plate to share. If your child has allergies, please inform ebony.rosier@twb.catholic.edu.au
TUCKSHOP
I would like to take this opportunity to thank all those who dunked me the other day at the Mater Dei Fair! It was loads of fun!
Recently we had Libby O'Connor come in to help out in the tuckshop. Libby was reminiscing about the many years of helping out in the tuckshop and the four tuckshop convenors she remembers. It is a sentimental time for her as this is her last term at Mater Dei and helping out in the tuckshop. We are going to miss all our amazing year 6 parent volunteers!
It is nearly the end of term so don't miss out on coming in to help out in the tuckshop!
We would love your help this term. You can get free tuckshop for your kids for the time you work. Please sign up below.
Enjoy the remainder of the term.
Regards
Anne Day
Apologies to any families who experienced disruption with their lunch orders on Thursday, if your child missed out on their zooper dooper they can collect them next week.
With the end of year approaching, the tuckshop menu will be streamlined to ensure minimal wastage. There are a few items on the menu which will no longer be available as consumables are finished off. The updated menu will appear on Flexi-schools.
Please also note tuckshop will not be operating in week 9.
P&F
FROM THE ACTING PRESIDENT
Thank you to everyone who attended the Mater Dei Spring Fair a few weeks ago. This year's fair was extremely successful considering the difficulties in organising due to the ever changing situation with booking the rides. But it all came together and everyone had wonderful time, whether it be continuously going on the Round Up ride or dunking your teacher or Mr Bartlett in the dunk tank.
A huge thanks must be give to the local businesses and fellow schools for lending gazebos, cold rooms and BBQs for the day. We also must acknowledge the Fair and P&F committees for all the tireless work behind the scenes to make events like the Fair so successful.
We still have a few more events fore the end of school this year so please watch out for notification of these events.
Our AGM is on Monday 15th November and will be followed by the final P&F monthly meeting of the year. As Treasurer, Tony Beverland and myself are resigning from our positions after 3 years we look forward to some fresh new faces on the committee for next year. I would like to thank both Tony and Mr Chris Bartlett for their time, efforts and involvement with the school P&F and the improvements they have made to Mater Dei School.
Please attend the P&F AGM at 6.30pm on Monday 15th November to become involved in next years committee.
Kind Regards
Hugh Bradshaw
MD P&F Acting President
P&F AGM
Ever wanted to lend a helping hand to the school, now's your change. The P&F AGM is a great way to put up your hand and help with something big or small. Don't have enough time to help, don't worry neither do most of us, but if everyone helps out with just one thing then the load is much lighter. Feel free to come along and feel connected to the school community. We would love to see you there.
TUCKSHOP HELPERS WANTED
Did you know that if you help out at tuck shop it is a free tuckshop day for your children? Haven't helped before? No bother, it's super easy and Anne will help show you the ropes. In this last term of school, feel free to add your name and give tuckshop a hand.
THANKS TO OUR SPRING FAIR SPONSORS
Our sincere thanks to the following businesses and school families who kindly donated or lent us products for our recent Spring Fair. We are most grateful for your generosity.
COMMUNITY NOTICES
DEFENCE NEWS