Week 7 Term 1 2021
FROM THE ACTING PRINCIPAL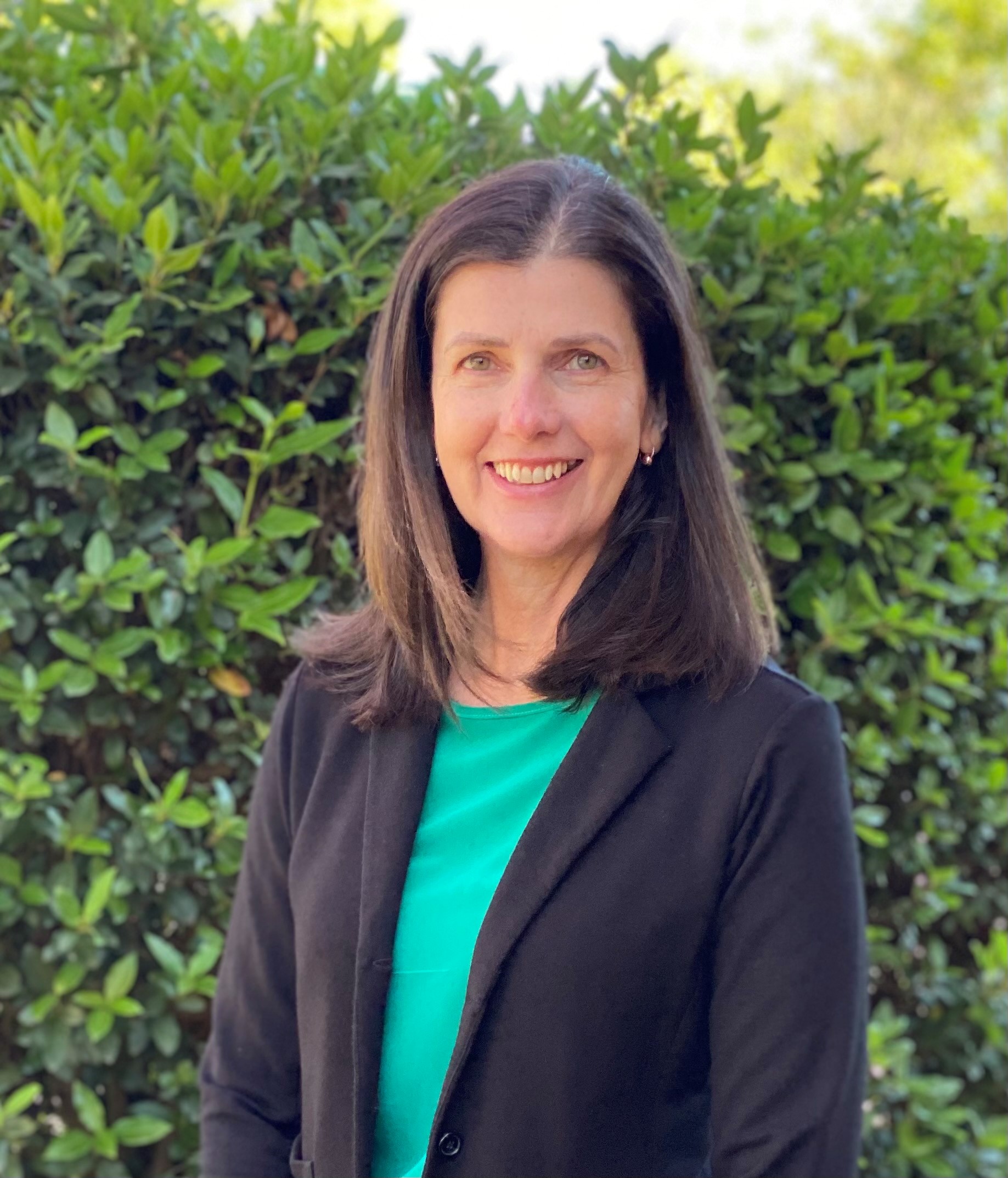 There are many ways our strong sense of community is evident at Mater Dei. I have, in the last few weeks, been fortunate to witness this in a variety of settings. From a dedicated band of volunteers planting, painting and pruning, as well as shovelling sand and soil, to the generously prepared meals I see coming through the office via our Samaritan's Table volunteers. From those who offer their service to the tuckshop, the school board, P and F and in the classrooms, to the way new and prospective families cite the feeling of community as a driver for their choice of school. From the staff who give of their own time to facilitate extra-curricular activities, to the students who choose to spend their lunch times planning service opportunities for our school. All of these examples show the value we all place on being part of this community.
Community is central to our Good Samaritan charism and traditions. It forms an essential element of who we are and what we do. I feel very fortunate to be part of a community where our values are expressed so clearly every day through our actions.
Angela Martlew
FROM THE ACTING APA
NAPLAN 2021
NAPLAN is scheduled for Week 4 of Term 2. Year 3 will be online for Reading, Numeracy and Language Conventions with only a written test for Writing. While Year 5 will be completely online.
Years 3 and 5 will take part in a practice test during Week 10 to ensure students are familiar with test formats and tools online.
Parents can also access the Public Demonstration site for useful information, including examples to build familiarity with types of questions:
Parent Teacher Conference – Student-led Conference
Term 1 Learning Conferences will be held in Week 10, Monday, 29th March. For P-2 this will be teacher led and for 3-6 students will lead their conference with parents.
Student-led conferences promote engagement and growth and ask students to play an active role in planning their own learning. These conferences allow students to take ownership of their learning and be a part of the conversation about their academic, social strengths and goals. They are also an opportunity to discuss how the teacher and parents can help your child succeed.
Further information and interview availabilities will be sent in coming weeks.
Kellie Pritchard
FROM THE APRE MIDDLE LEADER
Parish Family Mass
On Sunday 21 March at 9.30am, Year 1 and 2 families are invited to celebrate our Parish Mass with the wider community. We will be celebrating St Joseph during Mass. All families are very welcome and we look forward to celebrating with you. Further details have been sent to all Year 1 and 2 families through the Parent Portal.
Living Gently
We are now past the mid-point of the Lent season, well into considering how we are preparing ourselves to remember the death and resurrection of Jesus. Part of our Lenten responsibility is reflecting on how we live and how we can improve our connection with the world around us. In his 2020 encyclical "Fratelli Tutti", Pope Francis reminds us that 'no one can face life in isolation' and that the time has truly come to 'dream, then, as a single human family' in which we are 'brothers and sisters all'. This encyclical complements the 2015 'Laudate Si' writing from the pope which focuses on our responsibilities as stewards of the earth and all its peoples.
Let's join with our environmental warriors at school, and consciously consider how we can walk more gently on our precious earth, working together as one human family.
We Pray
Creator God, thank you for making so much: for trees, stones and plants, for their beauty and the lie they give. Bless us as we use them to make and build. Help us to treasure these gifts of your providing that we may live gently on earth.
Creator God, thank you for the life-giving food: for animals and fish, grain and plants, for their beauty and the life they give. Bless our care and use of them. Help us to eat thankfully, and with due humility, that we may live gently on earth.
Creator God, thank you for people: for all their differences, their inventiveness, and the ways they have fun. Bless those who live in poverty and fear. Help us to value each other that we may live gently on earth.
Creator God, thank you for the choices we have, the freedom we know, the joys we experience, the purpose you give us. Bless our living on this planet you created. Help us to be informed and to choose wisely that we may live gently on earth.
And because we get confused about the best way to live gently on earth; and because we are caught in systems that take a long time to change; and because we cling to our way of life and find it hard to change, thank you for trusting us. Thank you for Jesus beside us. Thank you for the Holy Spirit giving us wisdom and strength.
Green for Careen
Next Wednesday, 17 March, we celebrate St Patrick's day – a day traditionally filled with all things green. As part of our support for Caren, a student at the School of St Jude in Arusha in Tanzania, we invite all children to dress in green on Wednesday, bringing a gold coin donation. In addition, there is the opportunity to purchase a green jelly cup for $2. Orders can be made through Flexischools and close on Monday 15 March. Careen thanks you for your support.
Project Compassion
As we move quickly through Lent, we are reminded of the Project Compassion appeal which supports people both within Australia and overseas – offering a hand up through training in life skills and business support. If you have any spare change, each classroom has a Project Compassion box. All money raised will be given to Project Compassion to continue in their life-changing work.
Upcoming Dates
17 March 2021 Go Green for Careen Jelly Cups at morning tea
21 March 2021 Parish Family Mass: Yr 1&2 9.30am Mass in St Theresa's Church
1 April 2021 Holy Week Liturgy 2.15pm in William Morris Centre
Kathy Doherty
SCHOOL ADMINISTRATION
Parent Portal
Parent portal is now live!
You will have received an email to register to the Parent Portal, and the 'Family Key' is then registered within the Portal.
There is also an app for this called Sentral for Parents, available on both Apple and Android devices. Search for Mater Dei Primary School and select Diocese of Toowoomba Catholic Schools; Mater Dei Primary School, Toowoomba. (Please do not click the TRAINING option).
You will notice that we have started using the Portal for most communication, calendar and notifications such as absences. We have ceased utilising SkoolBag app, please do not use this as an absence notification going forward.
If you have not yet received your Registration email containing the Family Key, please contact the office via materdei@twb.catholic.edu.au
If you are having any difficulties with this, please contact the office. Please also check you have notifications selected on your device so you are made aware when communication is issued.
Thank you
A big thank you to the families who spent last Sunday afternoon sprucing up the PJ Doyle area. The work you did is very much appreciated. Thank you to the P and F Grounds committee for the organisation of the afternoon and in particular to Lyn Wegner.
Reminders
A reminder to families that should your child be bringing a mobile device to school (including phone or smart watch) they should be handing it into the office at the start of the school day and collecting it in the afternoon. Students should not have a reason to be calling or messaging their parents during the school day. Should the need arise, students can contact their parents through the office.
A reminder that should parents have concerns regarding their child, they should raise these with their child's teacher. Parents should not be approaching other children, or their parents, to raise concerns.
Anaphylaxis Advice
Please be aware that we currently have several students within our school community who are at risk of anaphylaxis. These students are enrolled across the school. Mater Dei follows a whole school management plan to reduce the risk of these students being exposed to the allergens that have the potential to trigger a severe allergic reaction.
Anaphylaxis is a severe and sudden allergic reaction that is potentially life threatening and always requires an emergency response. It occurs when a person is exposed to an allergen to which they are sensitive. The most common allergens or trigger substances that may cause anaphylaxis in school-aged children are: peanuts, tree nuts, fish, shellfish, egg, cow's milk, sesame, soy, insect stings, latex and certain medications.
Mater Dei has implemented a range of strategies to reduce the students' exposure to potential allergens within the school environment. In keeping with this range of strategies, our first responsibility is to inform the school community of the trigger substances and request that these foods are avoided. The main food allergens affecting our students enrolled at Mater Dei are eggs, nuts (specifically peanuts), tree nuts (specifically cashews, hazelnuts, macadamias and pistachios) and sesame.
We therefore respectfully request parents/caregivers avoid packing foods/food products containing sesame, egg and nuts of any kind, but particularly peanuts, cashews, hazelnuts, macadamias and pistachios in their children's lunch boxes. This includes; peanut butter, Nutella, foods containing nuts e.g. nut muesli bars, choc coated nut biscuits/ cakes, foods cooked with peanut oil and any peanut food packaging, foods containing sesame.
Although it is possible to reduce the risk, Mater Dei School cannot 'blanket ban' certain foods or prohibit the entry of particular food substances. We are not able to guarantee a 'nut free' environment, which could lead to a false sense of security about exposure to allergens. Rather, we are asking for the cooperation of our parents and staff to avoid bringing/sending in the above listed trigger foods or allergens in order to protect the health, well-being and safety of all students within the Mater Dei school community.
We thank parents and staff in anticipation of your cooperation in this regard.
School Board
The Mater Dei school board is an advisory board. As such it relies on a shared wisdom model, considering and offering advice regarding the strategic direction of the school. We thank Trish Jenkins and Scott Braund who completed their service to the board at the end of 2020 and we welcome new members, Ashlee Richardson, Ben Suttor and Josh Davenport.
The school board for 2021 consists of:
Fr Brian Noonan: Ex-officio member
Chris Bartlett (in his absence, Angela Martlew): Ex-officio member
Amanda Holzheimer: Staff representative
Elise Stevenson: Parent member
Ben Suttor: Parent member
Ashlee Richardson: Parent member
Josh Davenport: Co-opted member
2021 Student Residential Address and Other Information - Data Collection
Toowoomba Catholic Schools Excellence Awards
The Toowoomba Catholic Schools Excellence Awards are a great way to acknowledge and celebrate the outstanding contribution of members of our school team.
We encourage you to nominate staff and volunteers from our school community for these prestigious awards. The categories for the awards are as follows.
Excellence in teaching and learning
Early career teacher (0-3 years teaching experience)
Primary expert teacher
Secondary expert teacher
eLearning (individual or team) *NEW CATEGORY
Excellence in leadership
School leadership (individual or team)
Middle leadership (individual or team)
Emerging leader
Excellence in education support
Teaching and learning support
Administration, finance and facilities support
Volunteer support in a school setting
For more information about these awards, visit www.twb.catholic.edu.au and click on the Excellence Awards button on the home page.
SPORT WITH DANIELLE KING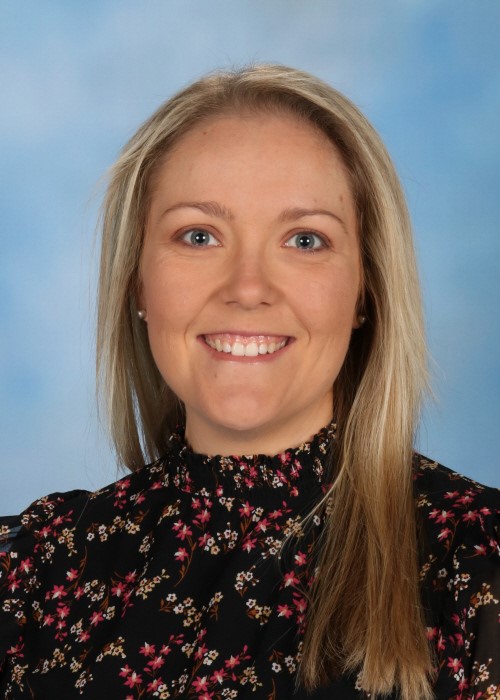 Darling Downs Swimming Championships
Last Wednesday a number of our students competed for Range Zone at the Darling Downs Swimming Championships in Gatton. Our swimmers enjoyed the experience and produced some great times. Big congratulations to Edward Beverland and Lucas Montgomery who have been selected in the DD team to compete at the State Titles in Brisbane later this month. Good luck!
Fun Run/800m and Cross Country Carnivals
The Fun Run/800m carnival (prep to year 6 students) will be held on the school oval next Friday 19 March and Cross Country (9-12 years) will be held on Friday 26 March at Queen's Park. Due to construction work and parts of Queen's Park being used for other events we are still in the process of mapping out where our Cross Country course will fit, when this has been finalised we will send this out to parents. We are looking for parent volunteers to assist with the Cross Country. If you are able to spare a little time that day please email me danielle.king@twb.catholic.edu.au
As both of these events are outside we will be allowed parent spectators, you are reminded to continue to socially distance and on arrival sign in with the QR code.
HPE Week
We held HPE week once again in our school last week and it was a major success! All the students loved the variety of activities throughout the week and responded well to the ability to do something different at their lunch break. Thanks to all the students who attended the activities and to the teachers that helped these activities go ahead during the week.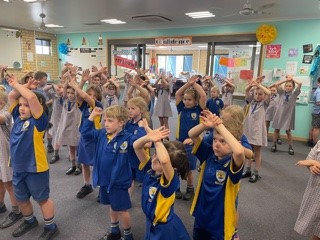 Year 4 T-Ball Gala Day
The Year 4 students will be attending the Catholic Schools T-Ball Gala Day on Thursday 18 March to participate in round robin games against other Catholic schools in our diocese. This is a great opportunity for our students to learn a new sporting skill and interact with students from around our diocese. Information regarding this carnival was sent via parent portal – please ensure you have given consent via the parent portal, if you are having any issues please contact your child's classroom teacher. We are still looking for some parent volunteers to help assist on the day, if you are available please contact me via email so I can arrange this.
TUCKSHOP
Volunteer
We would love your help in the tuckshop this year. We have been really grateful for all the volunteers that have helped out this term.
Please sign up on the following link:
Birthday Cupcakes
Don't forget that we can do your birthday cupcakes so you don't have to stress. They can be ordered through Flexischools.
Green for Careen on St Patrick's Day
We will have green jelly for sale for $2.00 on St Patrick's Day 17th March. Please pre-order through Flexischools by Monday afternoon. All profits go to support Careen- our student at The school of St Jude in Tanzania.
Cheers
Anne Day
INSTRUMENTAL MUSIC AT MATER DEI
I am thrilled to have been appointed the new Co-ordinator of Instrumental Music at Mater Dei.
I am looking forward to working with students and tutors to deliver a great well rounded music program. Tutorials are booking up fast with very limited spots left on some instruments. Lessons for Piano and Guitar are fully booked however we do have spots available for stringed instruments (violin, viola, cello) and Drums. If you are keen for your child to be involved please click the enrolment link. Alternatively, if you have questions, please email me Ebony.Rosier@twb.catholic.edu.au
I will be in contact with selected students in Term 2 who may be ready for our new school band 2021!
CHESS
On Tuesday 2nd March, nine students represented Mater Dei in the 2021 Individual Chess Tournament. Due to COVID restrictions, numbers from each school were limited, however, there was still an impressive overall turnout of approximately 250 students from 23 schools around the Darling Downs district. Students played a total of eight rounds on the day and all our students should be commended on their efforts and positive attitude throughout the day. Thank you to Mr Philp for organising this opportunity for our students and to Mrs Holzheimer for attending and supporting the students on the day.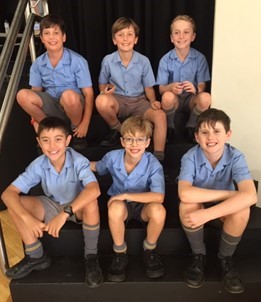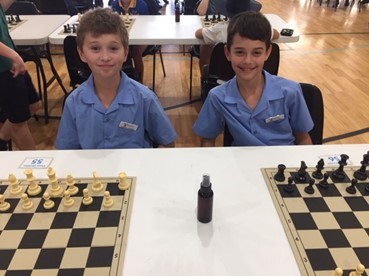 FROM THE P&F
Last weekend was a busy weekend for the P&F community. Friday night saw a fantastic turn out for the Mater Dei Mum's Night, held at Fitzy's. These events are a great opportunity to build our community and meet new Mater Dei families. A huge thanks to Nicole Winter and Sarah Webster for organising this event again.

Then on Sunday afternoon we had our first Mater Dei working bee for many years. We focused on the PJ Doyle areas and are so thankful for the generous time and effort given by those who attended. The difference 2 hours of work has made really is astonishing. Thank you to Lyn Wegner and Anne Day for bringing this working bee together. We do plan to do this again in the near future to continue improving our school.

Hugh Bradshaw
MD P& F
CLOTHING POOL
The clothing pool is currently seeking donations of girls' uniforms in good condition. We are running low on girls' summer and winter uniforms, so if you have any at home that no longer fit or are not being worn, please drop them into the office or directly to the clothing pool on a Monday morning. Any dresses/skirts you have would be greatly appreciated.
Also this Sunday 14th March is the last day to order your child's hoodie or soft shell jackets for winter, so get your orders in via Flexischools by 4pm Sunday.
Cassie Montgomery & Emily MacManus
EXTEND AFTER SCHOOL HOURS CARE
COMMUNITY NOTICES
St Saviours Open Evening