Week 3 Term 2 2021
FROM THE PRINCIPAL
This week I have been attending the Term 2 Principal Forum in Stanthorpe. The theme of the forum was "Being Distinctly Catholic". While undertaking a number of sessions of administrative and operational matters, we had time to keep coming back to the question, what makes us distinctly Catholic.
Being different is not good enough as we can be a state school with difference, what is pivotal is being Catholic. When I think of Mater Dei, I look to our dispositions that have been formed from our Charism (Good Samaritan Sisters) and the ACARA General Capabilities. These dispositions represent behaviours that can be directly related to the story of Jesus in the Bible. Our Good Samaritan Sisters embedded their work in Benedictine Spirituality (12 Values / Rules of Benedict). When I think of "Being Distinctly Catholic", I imagine staff, students and parents authentically demonstrating the behaviours we have agreed to in our dispositions. Our challenge is taking these behaviours beyond the school gates and embedding them in every aspect of our life. We take the face of Jesus to the world and beyond – that is what makes Mater Dei "Distinctly Catholic".
It was unfortunate to miss the Mothers Day celebration this morning, but be assured I had a short prayerful moment to think of all the amazing mums in our school community. Mums form the back-bone of our communities and are often the face of the family in the school context. May Sunday bring mums a joyful and restful day with lots of love from family, but also a bit of space with a nice book, movie, coffee or wine!
Peace and blessing to all Mums this Sunday
FROM THE ASSISTANT PRINCIPAL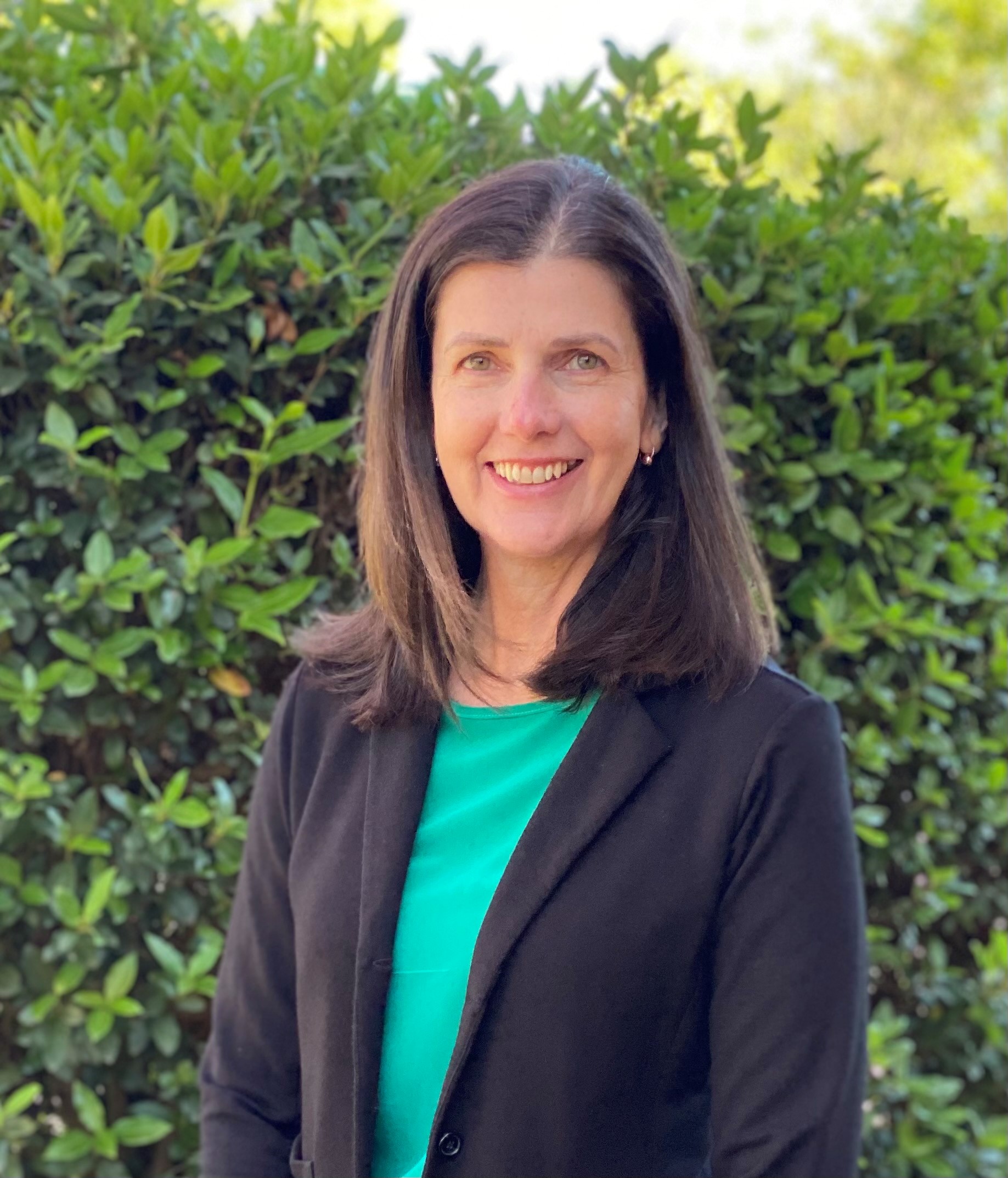 This weekend we celebrate Mothers' Day. This is a chance for each of us to acknowledge the strong and inspirational women we know and love. Mothers, and those that act as mothers to us, give us one of life's great gifts – unconditional love. We thank all these amazing women who shape us, care for us and love us. We hope you enjoy a very special day on Sunday!
Thank you for your participation in our recent student learning conferences. Your engagement in these conferences is so important as it shows very clearly to your child that you value their learning. When you see learning as important, they do too.
Throughout the school, the deliberate strategies teachers have in place to maximise learning are evident in every year level. Our school Learning Process is used from Prep to ensure all learners can identify where they area at with their learning and know where to next. Opportunities for collaboration and discussion are embedded so the emphasis moves from teacher talk to student talk. Doing so results in students more involved and interested in learning and helps deepen understanding. It also provides teachers insight into what students need.
FROM THE APRE MIDDLE LEADER
Happy Mothers Day
Hear our prayers for all mothers today.
We pray for the mothers and grandmothers among us.
We pray for all expectant mothers, and for those who would wish to bear children but who cannot.
We pray for mothers with no experience, or bad experience, of being mothered themselves.
We pray for single mothers, for whom being a mother is sometimes a nightmare.
We pray especially for mothers who are forced to watch while their children starve or suffer or grow sick.
We remember before you mothers whose children have been killed – in road accidents, in house fires, or by troubled human beings.
Lastly, we remember with love those grieving the deaths of their mothers. Let your mothering love surround them at this time and bring them comfort and strength.
Amen
MOTHERS DAY LITURGY
A big thank you to all the mums and grandmas who shared in our liturgy this morning. We are very grateful for the work of the Year 1 teachers and especially the Year 1 students who led us in prayer so beautifully. Because of the weather we moved from the oval to under the jacaranda tree in the administration area. It provided a perfect space to create a prayerful atmosphere.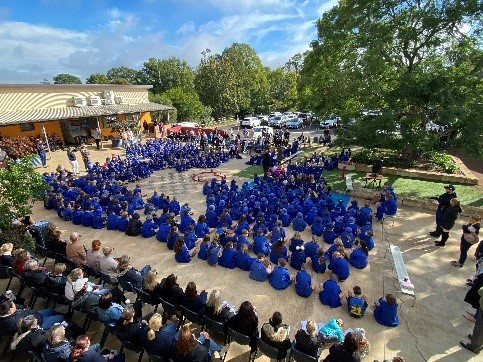 GOOD SAMARITAN CHARISM
During the Mothers Day Liturgy, we used the symbol of a heart to focus our prayer for our mothers. The Catholic Identity team has chosen to use the symbol of a heart to bring our charism to life in both whole school and class rituals during 2021. This reflects our whole school 2021 theme 'Learning with a listening heart'. Keep a look out for the heart during our future gatherings.
SACRAMENTAL PREPARATION
A number of students in our school are currently preparing to be confirmed on Thursday 3 June and to receive their First Communion on the weekend of 5 / 6 June. We remember them in our prayers as they continue on their journey to full initiation into our Catholic community.
SCHOOL ADMINISTRATION
MOTHERS' DAY
Thank you so much to Ms Doherty and our Year Ones for preparing such a lovely liturgy this morning. Big thanks also to Jacque Healy and her team for organizing our Mothers Day stalls. This is a job Jacque has done for the last 10 years – what a fantastic contribution!
We also thank our P and F for the delicious breakfast and much appreciated coffee. There is a lot of hard work that goes on behind the scenes to make these occassions a success. Particular thanks to Anne Day and Mel Johnston for coordinating the production line!
NAPLAN
Next week our Year 3 and Year 5 students will sit the NAPLAN tests. These have been scheduled for Tuesday, Wednesday, and Thursday. Our teachers have been working with our Year 3s and 5s to ensure they feel prepared for the testing. The best way families can support children doing NAPLAN this week is to ensure they get a good night's sleep, eat a healthy breakfast, and maintain a positive attitude.
PICK UP TIME SAFETY
In order to keep our students safe at pick up time, we remind families that Polding Place is the only supervised pick up zone in the afternoons. We ask families not to use the Curzon Street entrance and the Campbell Street entrance near the bus stop as pick up zones.
DISABLED PARKING
We have several Mater Dei families who have a disabled parking permit and very much rely on the one and only disabled street park available, on Campbell Street outside our Holy Angels area. In the past couple of weeks we have noticed several vehicles without a disabled parking permit utilising this park. Whilst it may be inconvenient to park away from the school or the particular area of the school that you access, disabled parking spaces are reserved for those with a permit to allow people with impaired mobility, wheelchairs or who are vision impaired to get around safely. You may only be planning to park in one of these space for a couple of minutes, but by doing so, you seriously inconvenience someone who genuinely needs the space. Additionally, the fine for parking in one of these spaces illegally, is in excess of $500. We respectfully ask all of our Mater Dei community to please park legally and with consideration.
SCHOOL PHOTOS
School Photo Day is Monday the 31st of May. Year 2 – 6 will need to be in their formal uniform. Order forms were sent home this week. Please return forms to your class teacher.
WINTER UNIFORMS
While all students in Years 2 – 4 are now expected to be wearing Winter uniform, we are aware of delays in orders for winter uniforms being available from Hannah's clothing store. As a result, we have extended the transition period to full winter uniform until the Hannah's order is available.
SCHOOL BANKING PROGRAM
We have decided to cease the School Banking Program in line with recent advice from the Qld Education Minister made in response to a report from ASIC last year. Regardless of this advice, Mater Dei were in talks about ceasing the program due to diminishing participation. Thank you to all of the children who have contributed to their savings over the years and a massive thanks to all of our parent helpers who have coordinated the program in the past, particularly Heidi Caporn who has ensured the smooth running of School Banking for a number of years now.
SENTRAL FOR PARENTS
As you would now know, you are able to amend your details on the 'Sentral for Parents' app. However, please do not be concerned or add yourself as an emergency contact, as for us, you default to that regardless. Parents/guardians will always be our first point of contact in the event of an emergency.
SKOOLBAG
Please note that the skoolbag app will be totally discontinued by the end of May. It is our preference that it isn't utilised at all, however we will continue to monitor it until the end of the month.
DRAMA FESTIVAL
It has been so wonderful to see so many students excited about their drama performance – and what a fabulous job they have done so far!
Here is a timeline for our performances:
WEEK 3 and 4 - All Year 1-6 students to be ready to perform in Week 3. Performances will START in WEEK 3 and continue into WEEK 4. It may also be on a different day to their normal drama lesson, so please be ready.
WEEK 5 - Semi-finals will take place in Week 5 during normal drama lessons. Any students who make it through to this round will receive more information.
WEEK 6 - The Drama Festival FINALS will be on Friday 28th May. This is when our Prep classes and finalists from Year 1-6 will perform.
9:00am PREP students perform for parent/friends audience (limit of 3 guests per prep student).
9.30am Session 1: Prep – Year 2 (limit of 4 guests per finalist).
11.15am Session 2: Year 3-6 (limit of 2 guests per finalist).
AN UPDATE ON COVID RESTRICTIONS – Due to the current COVID restrictions, we are able to invite a limited number of adults to our performances. These places will only be available for the guests of students who are performing in the Semi-finals and there will be a limited number available for guests of students performing in the Finals. These guests will also need to sign in with the assigned QR code on the day. Due to the number of students as an audience, the number of guests varies for each session. Thank you for your understanding.
JUST FOR PREP:
COSTUMES - Each class will be wearing some simple costumes for their performance. Some items will be supplied by the school, however there are some items that will need to be brought in from home, please.
Hopefully you will be able to easily find these items in your child's wardrobe, or borrow from someone else. Alternatively, most are available for a few dollars at a department store. Please let me know if you have trouble finding what you need and we will help sort something out!
Please bring in the following items by Friday 21st May.
Please label ALL items CLEARLY. Drop to your classroom in a NAMED bag.
Topaz

Garnet

Jade

Green T-shirt

Any shade of green is fine. Plain is preferred if possible.

An item of 'Farm clothing'

eg. flannelette shirt, overalls, gumboots.

White T-shirt

Plain is preferred, if possible.
We are looking forward to seeing our budding performers on stage! Please contact Mrs Holzheimer if you have any queries.
SPORT WITH DANIELLE KING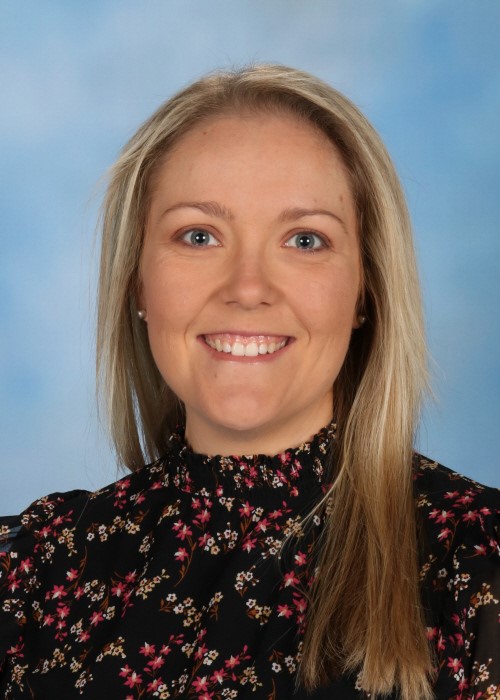 Cross Country
Over 30 students competed in the Zone Cross Country Trials at Kearneys Spring on Friday 30th of April. It was pleasing to see the team spirit of and persistence of the students that competed. Congratulations to Aidan Day and Charlotte James who have been selected to compete for Range Zone at the upcoming DD trials.
Discus Lessons (Years 3 – 6 students)
At the start of the term a request was sent out via the parent portal to give permission for your student to participate in our discus lessons during our PE classes. We require this permission to comply with health and safety requirements for high risk sports. After attending our termly Toowoomba sport meeting, clarification was given around the consent required for students to participate and we were informed that every student would also need to have a specific consent form completed. These forms will be sent home with students on Monday next week. I would ask that you please complete this form and return these to your class teacher no later than Monday 7th of June. Apologies for any inconvenience this may have caused, if you have any questions regarding this please let me know.
TUCKSHOP
Mothers Day Breakfast
Thanks so much to the many volunteers who helped cut up the fruit, cook the Bacon and Eggs and serve the Mums food today. Our Mums are a huge part of our school community. Without them the tuckshop wouldn't function properly. Thanks again to everyone that helped out!
Volunteer
We need your help. Our tuckshop needs volunteers! Please sign up below.
New Menu Item
In the following weeks there will be an option to order a blueberry muffin. It will be the same cost as the choc chip.
P&F
Hoodie/Jacket update
The hoodies and jackets have started to arrive, and some have already been delivered to the classrooms. Stock is taking a little longer than expected, and this is a flow-on effect of Covid.
Please rest assured that as soon as they are ready I will pick them up and deliver them to the classroom. Please don't ring the office asking about these, as the school has no information on their arrival time. Just know that as soon as they are ready I will get them out to the children.
Thank you for your understanding.
Cassie Montgomery
EXTEND - OUTSIDE SCHOOL HOURS CARE